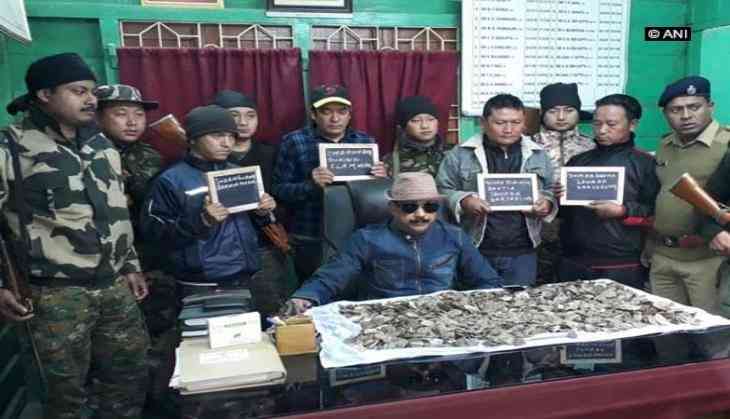 The Belakoba forest department arrested four persons and seized pangolin scales, known for their aphrodisiac and medicinal values, in large quantity here on Saturday.
Those arrested were identified as Om Bahadur Gurung, a resident of Ilam district of Nepal, and Nima Tshiring Bhutia, Suren Gurung, and Jumba Bhutia, residents of Darjeeling.
"After receiving the information that a group of four people were gathered at Salugara to smuggle wildlife article (Pangolin scale) to Bhutan, the forest officers' team intercepted them and during a thorough search, found the scales in a shopping bag. It was stored from Bhutan and they had a plan to smuggle them to Nepal," Belakoba Range's Ranger Sanjay Dutt told ANI.
The arrested persons will be produced on Saturday before the Jalpaiguri district court.
--ANI