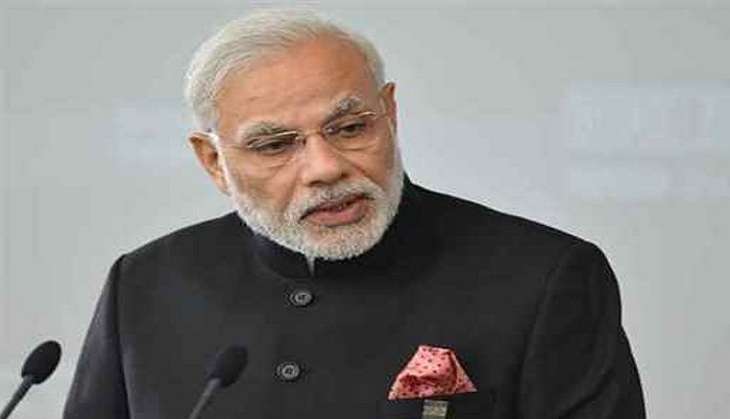 Prime Minister Narendra Modi on 5 September launched a sharp attack on Pakistan, saying that "one single nation" in South Asia is spreading the "agents of terror" as he told the G20 leaders that those who sponsor the menace must be sanctioned and isolated, not rewarded.
Soon after Prime Minister Modi's assertion, the G20 countries, including India, also came down heavily on terrorism as they vowed to tackle all sources, techniques and channels of terror financing.
"Indeed one single nation in South Asia is spreading these agents of terror in countries of our region," Prime Minister Modi said in an apparent reference to Pakistan.
"We expect the international community to speak and act in unity, and to respond with urgency to fight this menace. Those who sponsor and support terrorism must be isolated and sanctioned, not rewarded," Modi said in his intervention during the concluding session of the meeting of the world's 20 strong economies.
The G20, in its communique released after the conclusion of the two-day summit, said, "We strongly condemn terrorism in all forms and manifestations, which poses serious challenges to international peace and security and endangers our ongoing efforts to strengthen the global economy and ensure sustainable growth and development."
The G20 nations reaffirmed their solidarity and resolve to fight terrorism in all its forms and wherever it occurs. They vowed to tackle all sources, techniques and channels of terrorist financing, including extortion taxation, smuggling of natural resources, bank looting, looting of cultural property, external donation, and kidnapping for ransom.
Prime Minister Modi earlier said India appreciates the G20's initiative on combating the financing of terrorism and asserted that all countries should meet the Financial Action Task Force (FATF) standards.
"Growing forces of violence and terror pose a fundamental challenge. There are some nations that use it as an instrument of state policy. India has a policy of zero tolerance to terrorism. Because anything less than that is not enough," Modi said.
"For us a terrorist is a terrorist," he asserted. The G20 communique asked the member countries to implement the FATF's new Consolidated Strategy on Combating Terrorist Financing and back its call for effective implementation of its operational plan.
-PTI