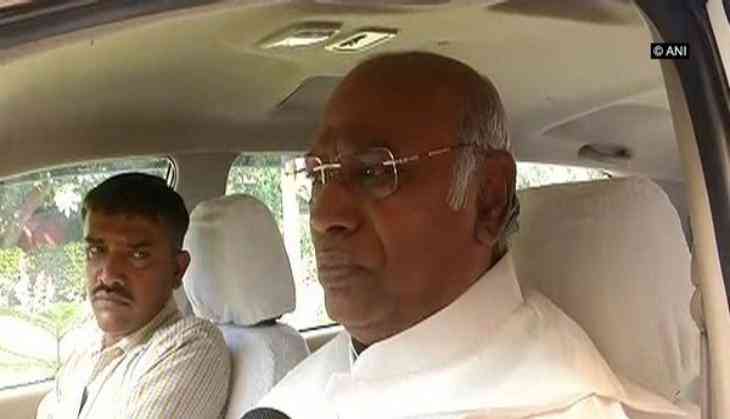 The Congress on Thursday said that Kashmir is an integral part of India, adding Pakistan is unnecessary stirring a controversy by raising this issue repeatedly.
Congress leader Mallikarjun Kharge said raising the Kashmir issue repeatedly is not good for Pakistan.
"On one hand they had done encroachment and on the other hand by raising such issues they are evoking controversy and destroying peace of Kashmir," Kharge told ANI.
He further said Pakistan has occupied Kashmir by force and is continuously coming up with terrorist activities in the region.
"Such people do not have the right to talk about the people of Kashmir or to show sympathy," Kharge said.
Meanwhile, Bharatiya Janata Party ( BJP) MP Meenakshi Lekhi said Kashmir is an inseparable part of India and everyone should know that.
Pakistan High Commissioner to India, Abdul Basit, earlier in the day expressed Islamabad's desire to have good relations with India as well as to address the Kashmir issue.
"Pakistan has always tried to maintain good relations with its neighbors. We also want good relations with India," he said on the occasion of Pakistan Day celebrations.
He also extended support for the Kashmiri separatists, saying their struggle is for the freedom.
"Struggle for freedom of Kashmiri people will one day succeed by the grace of god," he said.
Earlier this month, India had made it clear at the United Nations (UN) that Kashmir is an integral part of the country.
New Delhi had also pointed out that Pakistan continues to be an illegal occupant of its territory.
India has also said that the main problem in the state is cross-border terrorism, which Pakistan uses as an instrument of state policy.
-ANI