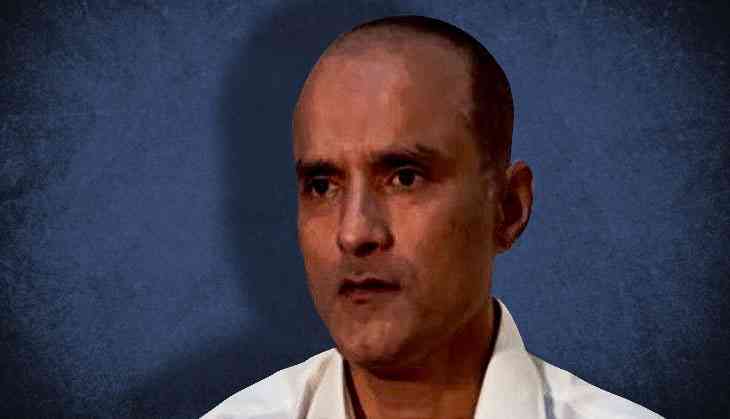 Pakistan blocked the consular access to Kulbhushan Jadhav on Thursday, stating that there would be no second consular access to the ex-Navy officer. Who has been given death sentence by the military court in Pakistan. The announcement was put forth by Mohammad Faisal, spokesperson of Foreign Affairs Ministry in Pakistan.
"There would be no second consular access to Kulbhushan Jadhav," Mohammad Faisal said.
Previously, Pakistan had allowed the first consular access to the Indian national, Kulbhushan Jadhav in conformity with the Vienna Convention and the International Court of Justice ruling after much anticipated negotiation between the two neighbour over terms and conditions for consular access.
Gaurav Ahluwalia an Indian diplomat came face to face with Kulbhushan Jadhav at a sub-prison. In spite of India's disapproval, the Pakistani official, too, were in the room where the meeting between Jadhav and the Indian diplomat happened. The entire proceeding was also recorded.
Following the meeting between the Indian envoy and Jadhav, Pakistan issued a statement and stated that the proceeding was recorded to ensure transparency.
AlsoRead:http://www.catchnews.com/national-news/ed-questions-dk-shivakumar-s-23-year-old-daughter-in-money-laundering-case-172484.html
Dr Mohammad Faisal, Spokesperson, Ministry of Foreign Affairs, Pakistan: There would be no second consular access to Kulbhushan Jadhav. (file pic) pic.twitter.com/zthz4Zewfh

— ANI (@ANI) September 12, 2019
"In order to ensure transparency and in line with standard operating procedures, and as conveyed to the Indian side in advance, the access was recorded", Pakistan Foreign Office Spokesman Mohammad Faisal said.
India too put forth a statement and stated that Kulbhushan Jadhav looked under extreme pressure to narrate a false narrative in his case.
Kulbhushan Jadhav was arrested from Balochistan by Pakistan security forces on the charges of espionage. India has, however turned down Pakistan's claims and has always maintained that Jadhav was kidnapped from Iran, while on a business trip.