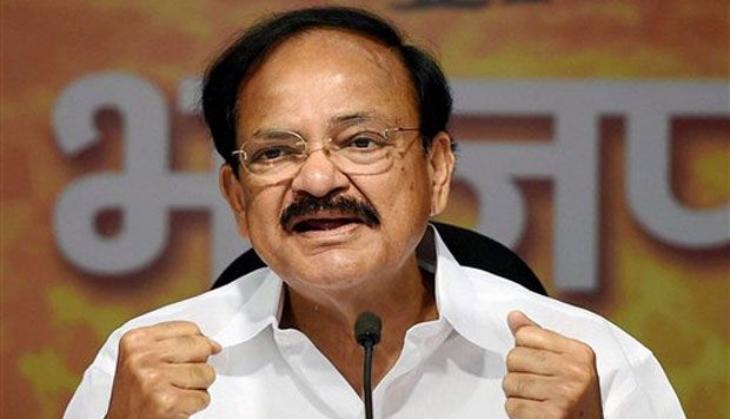 Condemning the deadly Quetta terror attack, Union Information and Broadcasting Minister M Venkaiah Naidu today issued a stern warning to Pakistan to stop using terrorism as a state policy as it was nothing but suicidal, adding Islamabad is becoming the victim of the same because of its engagement with such outfits.
The Union minister strongly condemned the terrorist attack on the police academy and recalled how the Taliban had made a similar attack in a government hospital in Quetta.
"Pakistan should realise that using terrorism as a state policy is suicidal. If you encourage terrorism, you will become victim of the same one day or the other. Pakistan has not only made terrorism its state policy but has been aiding, abetting, funding terrorism in India and training terrorists against India," Naidu said.
Further accusing Pakistan of not honouring the promise made by its former president Gen. Pervez Musharraf that its soil will not allowed to be used for any terrorist activity, Naidu added that Islamabad had since then completely failed in 'walking the talk'.
"In spite of many goodwill gestures from India, Pakistan has been adopting double standards by criticising terror on one hand and encouraging terror on the other. The entire support for Indian militants is coming from across the border," he said, lambasting Islamabad for suggesting that New Delhi had any involvement in the Quetta attack.
Asserting that India never encourages terrorism as it does not believe in terrorist activities, Naidu stated that it was atrocious on Islamabad's part to point their finger on India for the Quetta attack.
Naidu further called out Pakistan to hand over the terrorists, who were taking refuge on their soil, responsible for atrocities in India.
"Everyone knows Pakistan is shielding masterminds like Masood Azhar, LeT chief and they are hand in glove with Dawood Ibrahim and they have been lying about his whereabouts. Pakistan has not cooperated with India in bringing to book the terrorists behind 26/11 Mumbai attack," Naidu said.
Stating it was high time Pakistan realises that it is adopting suicidal, fool hardy policy of encouraging terror, Naidu stressed that Islamabad will have to change its policy regarding terrorism, as it is the 'enemy of mankind'.
--ANI