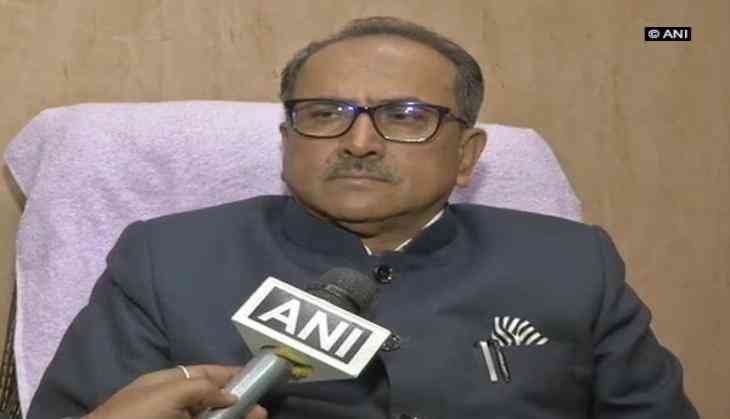 Jammu and Kashmir Deputy Chief Minister Nirmal Singh on Tuesday said Pakistan out of desperation is infiltrating terrorists in India.
"It's Pakistan's desperation that they're pushing terrorists this side. All infiltrators are basically Pakistanis," Singh told ANI.
Singh also criticised All India Majlis-e-Ittehadul Muslimeen (AIMIM) chief Asaduddin Owaisi and said the latter is trying to "polarise the society on the basis of the communities".
"Owaisi has always polarised society on the basis of community. People like him are taking undue advantage of greatness of the democracy," said Singh here.
Singh's comments came in the view of continuous terrorist taking place in different parts of Jammu and Kashmir.
Earlier in the day, two Lashkar-e-Taiba (LeT) terrorists were killed in an encounter in Srinagar's Karan Nagar area.
The encounter between security forces and militants is still on near the Central Reserve Police Force (CRPF) 23 Battalion headquarters.
The Pakistan-based terrorist group LeT claimed responsibility for the attack.
--ANI