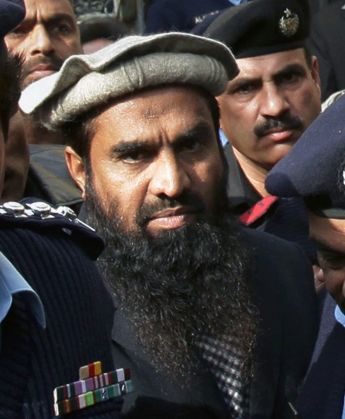 Two days after the Modi-Sharif meet in Russia, the Pakistani prosecution has done a U-turn, and stated that it cannot provide Zaki-ur-Rehman Lakhvi's voice sample.
What did Modi-Sharif discussed?
During the meet both sides had agreed to discuss ways and means to expedite the Mumbai 26/11 attacks case trial including the additional information like providing voice samples.
What is Pakistan saying now?
Chaudhry Azhar, Chief of Prosecution team has said that Pakistan will not file a fresh petition in the anti-terrorism court for obtaining Lakhvi's voice sample as no such law exists in Pakistan. He claims that in 2011 the prosecution had filed an application in the trial court for obtaining his voice samples but the court had dismissed it. The court had stated that there is no law in Pakistan that allows obtaining voice sample of an accused.
The prosecution has also sent a letter to the Indian government regarding this issue. In the letter, it mentioned that the prosecution can provide voice sample if the Pakistani Parliament passes a law for it.
Why the voice sample is important for India?
If India gets access to Lakhvi's voice sample, Indian investigating agencies can match it with intelligence inputs and prove that it was Lakhvi who was directing Ajmal Kasab and other attackers on the phone during the 26/11 attacks in Mumbai.
What is the Opposition saying?
Commenting on the decision for a fresh beginning of talks at an interaction between Prime Minister Narendra Modi and his Pakistan counterpart Nawaz Sharif in Russia, Congress leader Shashi Tharoor said: "We need to know the intention. Pakistan is such a country where the army decides things and, when the army comes into action, then it becomes difficult for the civilian government to stop them," he said.
Who is Zaki-ur-Rehman Lakhvi?
Lakhvi is the commander of Lashkar-e-Toiba (LeT) and main accused in the Mumbai 26/11 attacks in which 166 people had died. In April, 2015 he was released on bail from Adiala central jail, Rawalpindi after the Lahore High Court had suspended his detention under a security act.