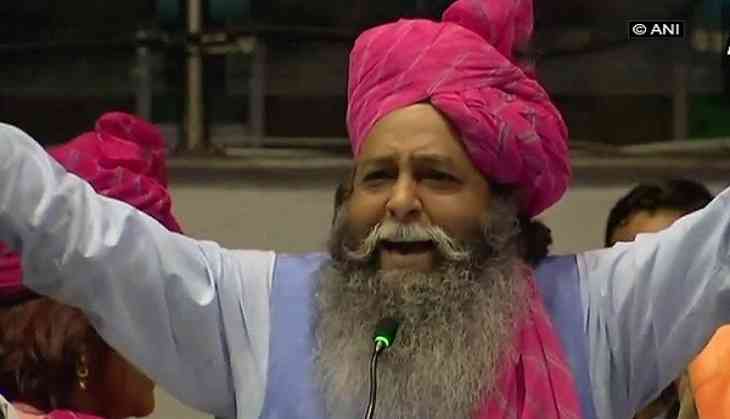 A man from Gurugram on Tuesday filed an FIR against Bharatiya Janata Party (BJP) leader Suraj Pal Amu for his comments on actress Deepika Padukone and filmmaker Sanjay Leela Bhansali over film 'Padmavati'.
Earlier on Monday, the National Commission for Women (NCW) wrote to the Haryana DGP seeking action against state BJP chief media coordinator Amu. Amu on Sunday made derogatory remarks against 'Padmavati' filmmaker Sanjay Leela Bhansali, Deepika Padukone and Ranveer Singh and announced a reward of Rs. 10 crore for beheading the actress.
The NCW requested the DGP to look into the matter immediately and take an appropriate action in accordance with the law. It also asked him to apprise the commission of an appropriate action taken at the earliest.
He also praised the Meerut youth for announcing Rs 5 crore bounty for beheading Deepika and Bhansali. The movie, starring actors Ranveer Singh, Deepika Padukone and Shahid Kapoor, has been facing protests from various groups, including Shri Rajput Karni Sena, for allegedly tampering with historical facts.
Amid the hue and cry, the release date of the epic drama was also postponed from December 1.
-ANI