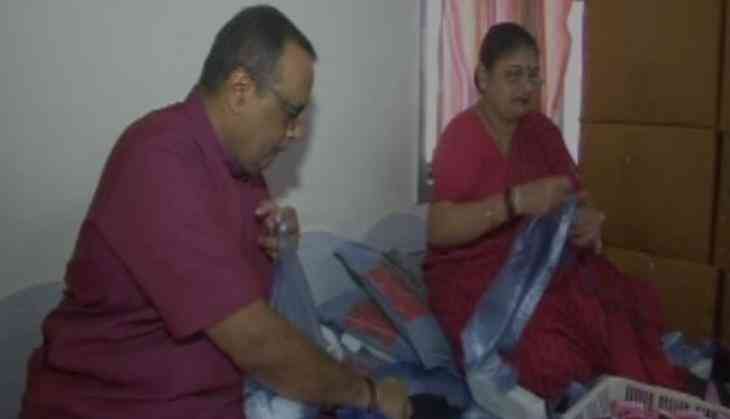 Padman special screening by Surat's Pad Couple
A Surat based couple, who has been spreading a message on menstrual health, organised a special screening of the movie 'Padman' for 125 women residing in Surat's slums.
The couple, also known as the "Pad Couple" has been helping the women living in the backward area by providing 5000 pads every month from last five years.
Meena Mehta said that they decided to organise the screening of the movie to make the women realise the importance of using pads.
"I got inspiration from two girls picking pads from the garbage for reuse. We go to slums, schools and Anganwadi centers and provide the pads to the people in need. People should understand that periods are a very important thing and should spread awareness for the same," Meena Mehta told ANI.
The couple has been spreading an awareness of menstrual health by helping the people, who cannot afford to buy it.
A receiver of the pad kit Priya Dubey appreciated the effort of the couple.
-ANI