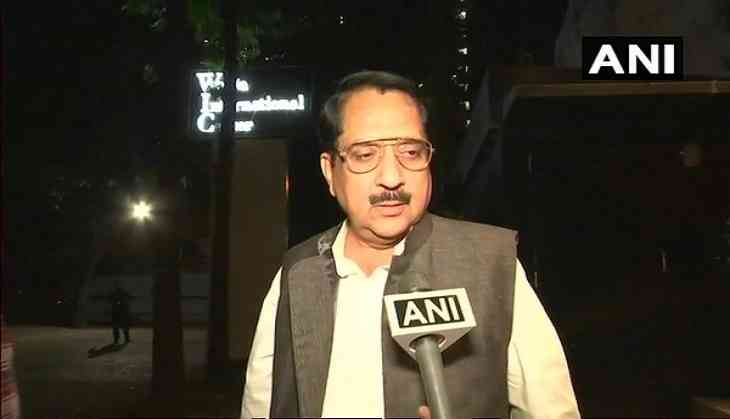 Maharashtra's Bharatiya Janata Praty (BJP) leader Raj Purohit on Wednesday denied a sting operation that was reportedly conducted on him.
During the sting operation, the BJP leader reportedly said that the party has no choice but to support the Karni Sena, which opposing the release of Padmaavat.
Raj Purohit told ANI, "It's false. What sting operation is that? I was asked a few questions; I told them that I told Karni Sena members before 10,000 people, not to take the law into hands."
Purohit further asserted that the BJP works for development rather than supporting such things, "BJP doesn't support things like that. It works for 'Vikas' and will continue doing that."
Meanwhile, in some states, including Uttar Pradesh, Telangana, Gujarat, Maharashtra and Haryana, the members of Karni Sena and other fringe outfits have resorted to burning posters and vandalizing the ticket counter of the movie theaters.
On Wednesday, a group of people in Haryana's Gurugram restored to attacking a school bus which was carrying students, teachers, and staff.
Section 144 has already been imposed in Gurugram, which will be in effect until January 28.
On a similar now, Padmaavat that was released in Odisha's Bhubaneshwar a day ahead of its release in other states saw a few people turning up for the show.
The historical flick 'Padmaavat' starring Deepika Padukone, Ranveer Singh, and Shahid Kapoor is all set to hit the screens today.
-ANI