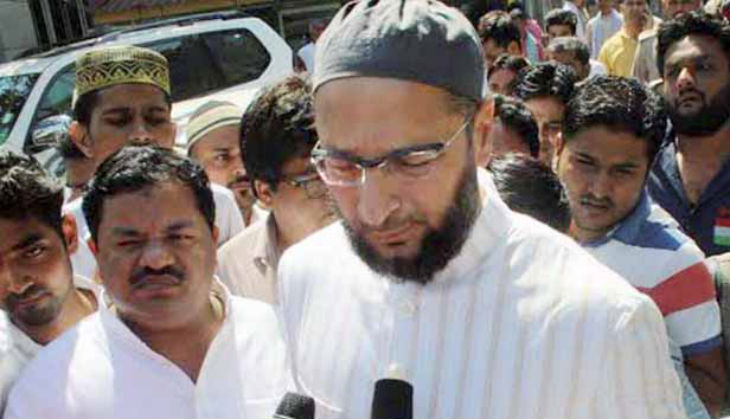 Slamming AIMIM president Asaduddin Owaisi over his decision to provide legal help to the men arrested in Hyderabad for allegedly being members of an Islamic State module, the BJP on 3 July accused him of "betraying" the country and sought action against him for "helping" the terror group.
Union minister Mukhtar Abbas Naqvi alleged that Owaisi was giving "oxygen" to terrorists and that he is seen as "standing with extremists". "Owaisi is directly or indirectly helping the Islamic State which had come up with a video in which it threatened to target India. This is betrayal of the country. On one hand you condemn the IS and on the other hand you support those who are involved in such acts," BJP National Secretary Shrikant Sharma said.
He added, "The investigating agencies should take action against him within the legal framework. Those who support terrorism directly or indirectly should be condemned."
The NIA has arrested five persons from Hyderabad for their alleged links with the terror outfit. Owaisi had said his party would provide legal help to them while maintaining that AIMIM does not support terrorism.
BJP spokesperson Nalin Kohli said before jumping onto anything, Owaisi should have weighed the pros and cons because the evidence suggests that the arrested youths were allegedly planning to carry out terror-related activities during Ramzan.
"The media is clearly pointing towards evidence that clearly seems to suggest that this is the plot and there is evidence to back it up. Now before jumping into it, one should weigh the pros and cons because tomorrow if the court finds that the evidence is sufficient, they are convicted for an act of terror, they are sentenced, then Mr Owaisi will definitely answer a question. Was he openly helping terrorist and that he was very eager to help terrorists?" Kohli said.
--PTI
Owaisi says BJP wants to impose 'Hindu rashtra'
On 2 July, Owaisi lashed out at the BJP, alleging that it was trying to form a 'Hindu Rashtra' by implementing the Uniform Civil Code.
"After failing to provide 1.5 crore jobs, deregulate gas and kerosene and reviving economy, the BJP is trying to implement RSS main agenda of imposing Hindu rashtra," the Economic Times quoted Owaisi as saying.
Also Read: http://www.catchnews.com/national-news/hyderabad-arrested-suspects-linked-to-islamic-state-nia-confirms-1467522790.html
"Hindu undivided family get tax rebates. Can you remove them?" he asked.
Owaisi's remarks came after the Modi government asked the Law Commission to examine the issue of uniform civil code.
Also Read: Hyderabad: Arrested suspects linked to Islamic State, NIA confirms
--With PTI inputs