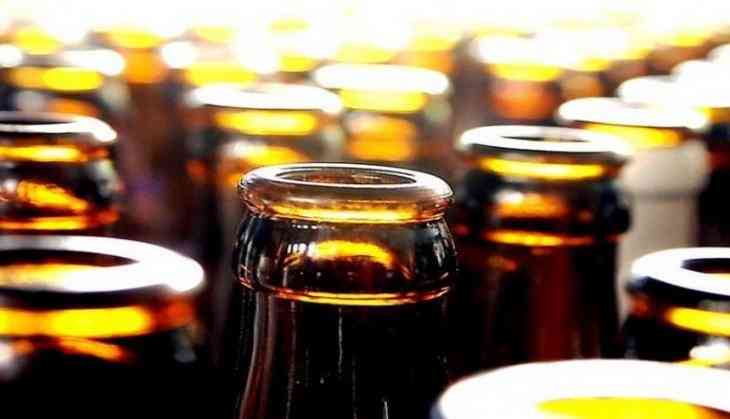 Over 3,500 litres of illicit liquor was seized and 60 bootleggers held in 48 hours during raids by the Gautam Buddh Nagar Police under a special drive to check the menace, according to official data.
Operation 'Yellow Water' was launched on the night of September 24 and continued till the night of September 26, a police official said.

During the period, 33 people were arrested and 2,616 litres of liquor seized in the city area, including Noida, while 27 arrests were made in rural region including Dadri, Bisarkh and Surajpur, where 888 litres of liquor was seized, showed the data, accessed by PTI.
The seized liquor included both English as well as country-made. "A total of 1,354 English-made, and 2,150 litres of country-made liquor -- totalling 3,504 litres -- was seized during the operations," according to the data.
District police chief Ajay Pal Sharma had launched the two-day concerted crackdown on bootleggers and the illegal trade of liquor in Gautam Buddh Nagar, which borders national capital Delhi, the official said.
Gautam Buddh Nagar is divided into 21 police station areas besides one dedicated women police station. Eight police stations including Sector 20, 24, 39, 49, 58, Phase 2, Phase 3 and Expressway fall under the city area.
Eleven police stations including Surajpur, Kasna, Knowledge Park, Greater Noida, Ecotech 1, Ecotech 3, Bisrakh, Badalpur, Dadri, Jarcha, Dankaur, Rabupura and Jewar come under the rural area.
According to the data for Operation Yellow Water, the biggest haul was made by the Sector 24 police station team which seized 1,584 litres of illegal liquor, including 48 litres english-made alcohol, and arrested six persons.
During the seizures, the team led by SHO Pankaj Pant also blew the lid off an illegal liquor factory operating stealthily in adjoining Ghaziabad's Tronica City.
Four people were arrested and over 1,500 litres of illicit country liquor seized from the factory,which was running under the guise of a "juice" manufacturing unit.
In the rural region, the Dadri police station team arrested nine persons and seized the maximum of 520 litres of illegal liquor, according to the data.
(PTI)