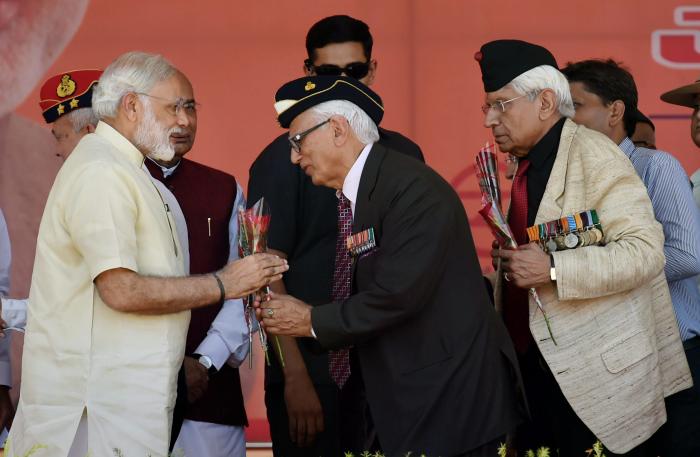 Defense Minister Manohar Parrikar, on 5 September 2015, announced the OROP policy for ex-servicemen but it was rejected by the veterans as they were not entirely satisfied with the package.
On 6 September, Prime Minister Narendra Modi, while addressing a rally in Faridabad, announced that the policy will be also be applicable to those veterans who have retired prematurely.
The prime minister's assurance prompted the three veterans to call off their hunger strike.
However, the protests are set to continue as four issues of conflict are yet to be resolved. Also, a mega protest rally from Jantar Mantar has been announced for 12 September.
Here is the list of issues on which the government and the veterans are in disagreement:
The government has decided to set five years as the pension revision period but the veterans want it to be changed to one year.
Base year to calculate OROP will be 2013 and July 2014 is going to be the date of implementation. However, ex-servicemen want the scheme to be implemented from 1 April, 2014.
A one-member judicial committee is to be set up by the government to ensure proper implementation of the policy and submit a report withing six months. The veterans, on the other hand, want the committee to have five members including three ex-servicemen.