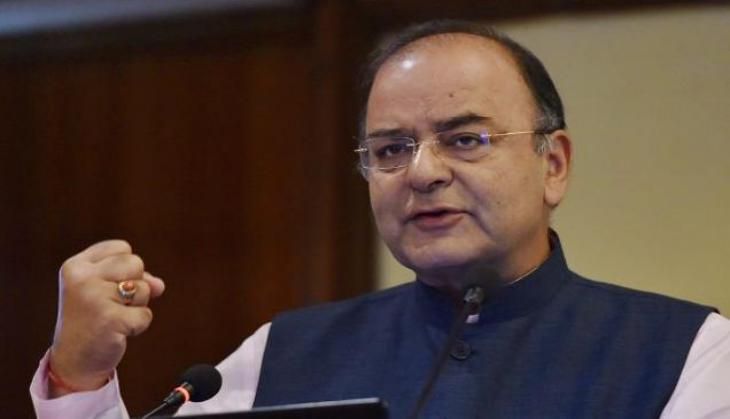 The Rajya Sabha was adjourned till 12 pm on Wednesday as the Opposition continued to raise their voices and target Prime Minister Narendra Modi's demonetisation move.
Leader of Opposition in the Rajya Sabha Ghulam Nabi Azad questioned the Centre's silence on deaths due to demonetisation.
"It has been a month now and 84 people have died.The government took this demonetisation decision without planning... Who is responsible for so many deaths?" he asked.
After Azad raised the note ban issue again in the Rajya Sabha, Union Finance Minister Arun Jaitley blamed the Congress and the Opposition for stalling Parliament.
He said that the debate had begun and was happening in the House, but it was the Opposition that interrupted the debate and for publicity it has continued to not let Parliament function.
"We were ready for debate and still are. Opposition wanted Prime Minister Narendra Modi to be present in the house so Prime Minister has been regularly present," Jaitley said in the Upper House.
"It seems the Opposition just wants to disrupt proceedings for one reason or the other," he added.
Countering Jaitley in the Rajya Sabha over demonetisation, Bahujan Samaj Party (BSP) supremo Mayawati said she is not against the note ban but the way it has been implemented is wrong.
"They should come talk and listen to us.... 90% people are facing inconvenience due to demonetisation. PM Modi should not run away from answering on note ban," she said
While Mayawati attempts to speak in Upper House, protesting MPs kept raising slogans while deputy chairman PJ Kurien tried to soothe protesting members.
Kurien tells members to calm down and sit down. Slogans like, "Himmat hai toh charcha karo (Debate if you have courage)" were raised by the Opposition.
--ANI