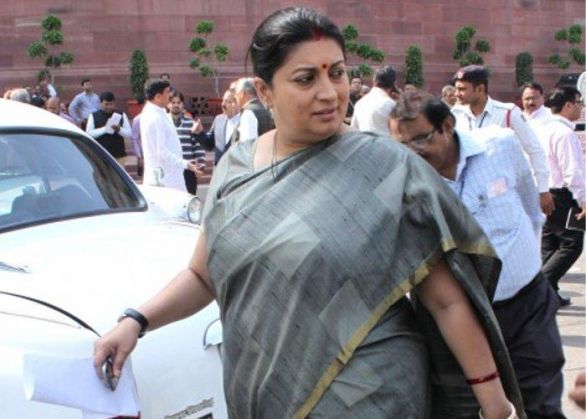 The Congress and the Left parties plan to move a privilege motion against Smriti Irani, accusing her of misleading Parliament when she claimed in the Lok Sabha on Wednesday that no doctor was allowed near Rohith to revive him and his body "was used as a political tool", reports The Telegraph.
Irani's claim was countered on Wednesday by Rajasree Malpath, chief medical officer at the university health centre, who said she had reached the hostel within minutes of receiving an alert and found Rohith dead. This was corroborated by the students who had found Rohith hanging.
"The minister has clearly lied to Parliament and tried to mislead the House. It is a breach of privilege of Parliament. The details are being worked out and the privilege notice would be moved on Monday morning," said a senior Congress MP.
The Congress and Left parties are now aiming to get as many signatures on the privilege notice as possible from other Opposition parties in Parliament so that Lok Sabha Speaker and the Chairperson of the Rajya Sabha cannot dismiss it.
"We'll use newspaper clippings in which (Malpath) has denied the charge levelled by the minister," said a Janata Dal United member.
Any MP can move a privilege motion against anyone who is accused of breaching the special rights and immunities due to every member of Parliament.
If the Speakers admit the notice, a committee can question Irani and recommend action against her.