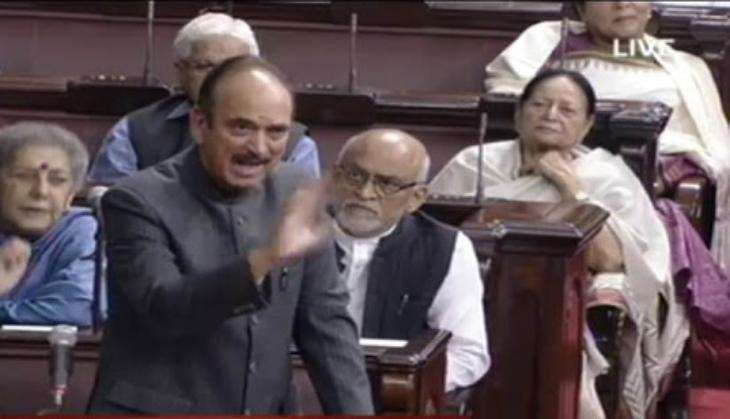 Leader of Opposition in the Rajya Sabha, Ghulam Nabi Azad, on Monday denied that any all-India bandh call had been given by the opposition parties against demonetisation.
Criticising the Bharatiya Janata Party (BJP), he claimed that the saffron party has the maximum amount of black money.
"The maximum amount of black money is with the BJP. Before criticizing other parties, they should introspect first. As far as the Bharat Bandh is concerned, nobody has spoken about a Bharat Bandh. We have not taken any call on or for a Bharat Bandh," said Azad.
Also Read:Opposition observing 'Aakrosh Divas' to show common man's anger: Congress
Prime Minister Narendra Modi yesterday slammed the opposition for its all-India bandh call over demonetisation, saying the country instead needed an end to evils like corruption and black money.
While addressing the BJP's Parivartan Rally in Kushinagar in eastern Uttar Pradesh the Prime Minister said, "On the one hand we are initiating steps to curb corruption, but on the other hand, a few people are talking about 'Bharat Bandh'."
He described demonetisation as a cure to the 70-year-old disease of corruption.
Also Read: Aakrosh Rally: Opposition likely to stage protest against demonetisation today
--ANI