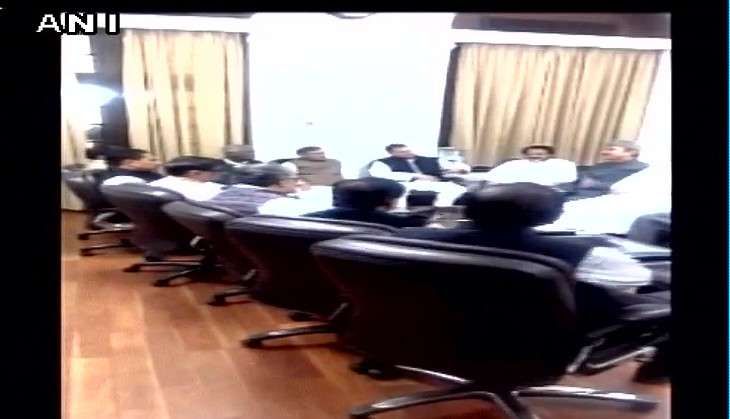 The leaders of Opposition in both Houses of Parliament who met today to discuss their next move against demonetisation, ahead of the Parliament session have reportedly decided to stage a protest in front of Gandhi statue outside Parliament on 23 November.
The Opposition in both Houses of Parliament, including Congress vice president Rahul Gandhi, held a meeting this morning to discuss a fresh strategy to counter the Center's move to demonetise high value currency notes.
Meanwhile, the Bharatiya Janata Party (BJP) has issued a whip to its Rajya Sabha members, asking them to be present in the House for the next three days, starting today.
Both Houses of Parliament witnessed a stormy debate over demonetisation during the first three days of the Winter Session.
In the Lok Sabha, the Congress and some other Opposition parties insisted on a discussion on demonetisation under Rule 56, which entails voting and through an adjournment motion that implies suspension of all other business.
In both Houses, the Opposition parties insisted on Prime Minister Narendra Modi's presence while opposing demonetisation.
--With ANI inputs