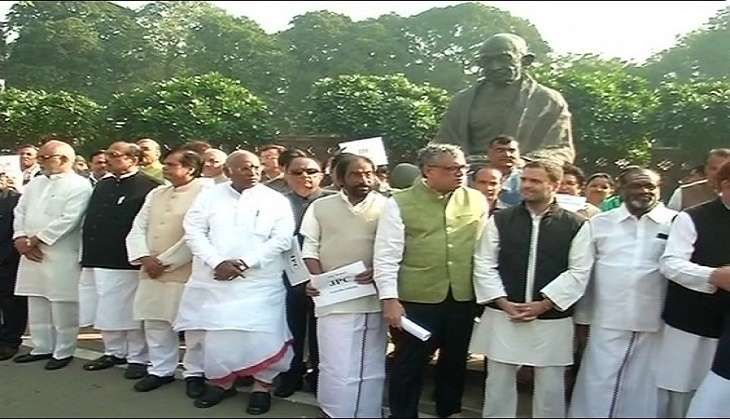 Miffed over the demonetisation move, the Opposition parties will launch a country-wide protest - 'Aakrosh Diwas' - on 28 November.
This comes in the wake of the in Parliament with the government refusing to agree to a discussion in the Lok Sabha that ends in a vote.
The ruling dispensation has also rejected the Opposition's demand that Prime Minister Narendra Modi should speak in the Rajya Sabha, where the government is in a minority.
The government today accused the Opposition parties of creating contempt of Parliament by not allowing the debate on demonetisation and said that Prime Minister Modi has taken this radical, bold and revolutionary step of fighting corruption and black money in the interest of the nation.
Naidu said the ruling BJP at the Centre is a protector of the poor of the country.
"Keeping in view the interest of the poor and the middle-class and the lower middle-class, the Prime Minister has taken this radical, bold, revolutionary step of fighting against corruption and black money. This is a crusade against corruption and black money, the entire country is happy about it," he added.
Naidu, however, admitted that there are some problems, which are being attended to and addressed.
The Parliament was today adjourned for the day following uproar over demonetisation issue. When the House reassembled at noon after the first adjournment, the Opposition members including Congress, TMC, Left and RJD demanded discussion on the issue under relevant rule which entails voting.
A united Opposition today staged a protest in front of Mahatma Gandhi's statue in Parliament against the demonetisation of high value currency notes.
--ANI