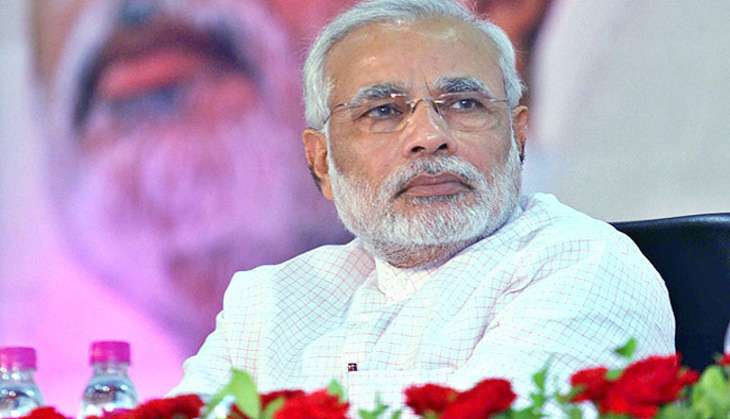 India is all set to ratify Paris Agreement on climate change on 2 October, Gandhi Jayanti.
Prime Minister Narendra Modi confirmed last week that India would ratify the Paris climate deal made in Paris on 2 October 2015.
Minister of State for Environment, Forest and Climate Change Anil Madhav Dave said in New Delhi that the ratification will help generate the political momentum necessary to bring the agreement in force. He said that India's decision to ratify the agreement has come after ensuring compliance of domestic legal requirements and internal discussions with various stakeholders.
Dave said India through its participation in the agreement, will articulate the interests of the poor and vulnerable groups, under the UNFCCC process.
He further said that India led from the front last year at Conference of Parties 21 to ensure the inclusion of climate justice and sustainable lifestyles, the Gandhian Lifestyle in the Paris Agreement.
Earlier this month, the US and China, the world's two largest emitters, formally joined the Paris agreement, which was adopted by 195 parties to the UN Framework Convention on Climate Change last December in Paris.
The agreement calls on countries to combat climate change and to accelerate and intensify the actions and investments needed for a sustainable low carbon future.
Specifically, it seeks to limit global temperature rise to well below 2 degrees Celsius, and to strive for 1.5 degrees Celsius.
The agreement will enter into force 30 days after at least 55 countries, accounting for 55% of global greenhouse gas emissions, deposit their instruments of ratification or acceptance with the Secretary-General.
India seeks to add 100 gigawatts of photo-voltaic capacity, 60 gigawatts of wind power, 10 gigawatts of biomass and five gigawatts of hydro projects.
--With agency inputs