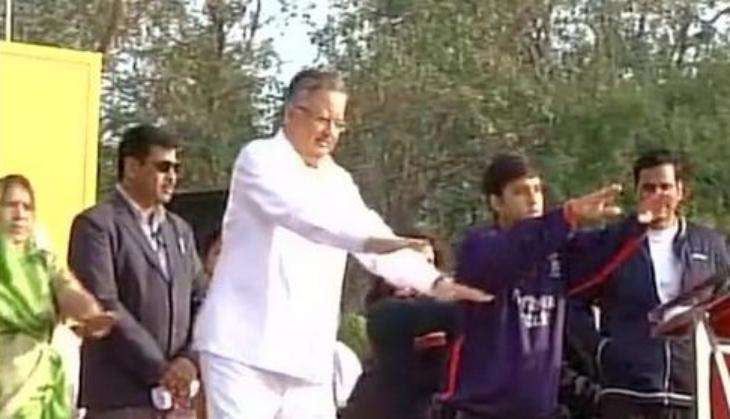 Over one lakh people are attempting to create five yoga world records in Bhilai on Thursday in the presence of yoga guru Baba Ramdev.
Motivating the participants, Chhattisgarh Chief Minister Raman Singh was also seen performing a few yoga exercises.
The endeavour is being taken to celebrate National Youth Day in a healthy way on the 154th birth anniversary of Swami Vivekananda.
Over one lakh people will perform the Surya Namaskar at one place together in an attempt to create the world record.
The participants will also practice several other yoga exercises like Kapal Bhati and Anulom Vilom (breathing exercises) to create yet another world record.
Next the last two world records will be made by performin the Shurshashan and push ups.
The attempt to create the five world records is being made at Jayanti Stadium in Bhilai where 36 separate blocks have been constituted for the participants.
Eighteen huge television screens have been put up on the ground to facilitate the monitoring of the creating of these world records.
-ANI