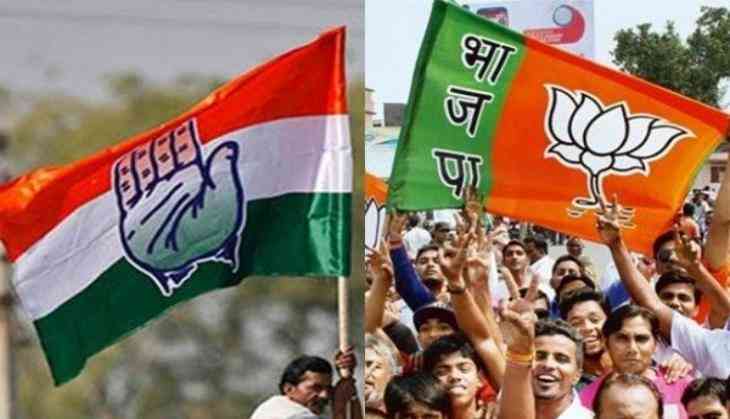 After the Election Commission's 'warning' to CM Yogi Adityanath over the 'PM Modi ki Sena' remark, the Congress party has alleged that it's a bonhomie between the poll watchdog and the ruling dispensation and has termed the warning as 'Love Letter.'
The Congress party has questioned the letting off by the Election Commission of CM Yogi Adityanath, and said that the remark was a complete 'insult' for the Indian Army.
Congress' spokesperson Randeep Singh Surjewala tweeted, "Has the MCC now become 'Modi Code of Conduct'. Adityanath insults the Indian Army -- EC writes a love letter to him."
क्या MCC अब बन गया है -
'Modi Code of Conduct'

आदित्यनाथ भारतीय सेना का अपमान करते है - EC उन्हें 'प्रेम पत्र' लिखता है।

नीति आयोग VC न्याय योजना को कोसते हैं - EC कहता है 'आगे से मत करें'।

चुनाव आयोग 'सतासीन ताक़तों को सच्चाई का आईना' दिखाने से घबरा क्यों रहा है? pic.twitter.com/SbSPe5SeEW

— Randeep Singh Surjewala (@rssurjewala) April 6, 2019
Surjewala further added that "NITI Aayog vice chairman criticises the NYAY scheme -- EC says 'don't do it in future', why is the EC shying away from showing the mirror of truth to those in power."
In a political rally in Ghaziabad, CM Yogi Adityanath had made the controversial statement saying, "Things which were impossible for the SP-BSP, are now possible; it is possible since Modi is here. Congress used to feed biryani to terrorists but Modiji ki sena (Prime Minister Narendra Modi's army) gives them only golis and golas (bullets and bombs). This is the difference."
Th election is scheduled to begin from April 11 and the counting date is on May 23. As the Model Code of Conduct is in force, political leaders and public servants are under strict scrutiny by the poll watchdog.
Also read: Lok Sabha Election 2019: Shatrughan Sinha joins Congress, set to contest from Patna Sahib