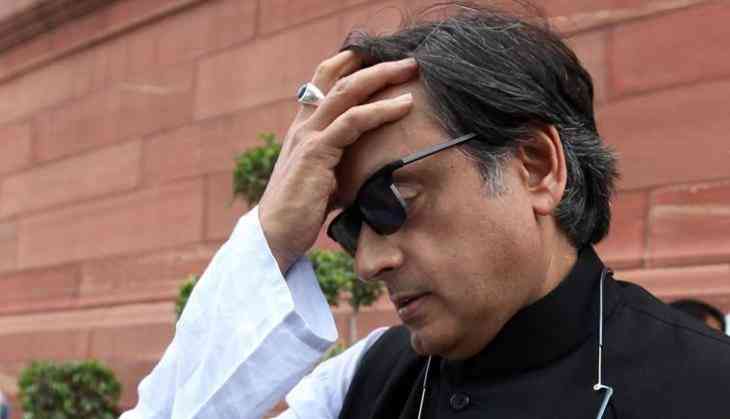 After changing the name of Allahabad to Prayagraj, Yogi government has faced a lot of criticism from left and right. Especially, the oppositions got one more opportunity to slammed the UP government.
Even on social media, several hilarious memes have been created by the users over the latest decision by Yogi government.
While many people on social media also trolled the government for not completing its promises about the development.
Also, Congress MP Shashi Tharoor joined the row of trolling the government and took a dig at the government by sharing a picture on his Twitter account in which he shows all the names of the cities which have been renamed in the country so far.
He wrote, 'A useful cheat-sheet. If you can't create, you can at least rename.'
See his tweet:
A useful cheat-sheet. If you can't create, you can at least rename. pic.twitter.com/Xx4mnBXqaN

— Shashi Tharoor (@ShashiTharoor) October 17, 2018
It might be possible that Tharoor thought that he would be lauded by his followers or Twitterati but, it took wrong for him as he got trolled brutally by social media users. As Tweeple said that Congress was also responsible for renaming so many cities name that he shared himself on his official Twitter account.
Here's how Twitterati reacted:
Prayagraj was changed by Akbar,someone who was follower of Islam. So what is your opinion in this regard? A Muslim ruler tried to Manipulate the culture of the land by changing name... You may not react only if you do not belong to this land.

— Nang Lucky Gogoi (@nanglucky) October 17, 2018
Allahabad is Prayagraj from Ancient time . Mughals changed the name. Now Only a BAD Bharatiya can object renaming Allahabad as Prayagraj.
All good ones are appreciating the move.

— Nang Lucky Gogoi (@nanglucky) October 17, 2018
Six of the fifteen named by him. He means Congress couldn't create in 60 years and hence changed the name. Changing names given by British is alright with him. But that done by Muslim bigots is not acceptable to him
Hypocrisy at its height

— Srinivas S (@savanisri) October 17, 2018
Yogi adityanath holds power and can do innumerable changes for the progress of our country.... By changing name our country won't progress

— Ibrahim Khan UPSC (@zarark111) October 17, 2018
Sir in 2014 your were not elected MP? Why you were silent when @siddaramaiah changed the name of Cities in Karnataka? Because he was of your Party leader? I thought at least you are not Hypocrite, wrong. Any great person wants becomes politician first he should become hypocrite.

— Prashant Patil (@patil_prashanth) October 17, 2018
After naming 99 educational institutions, 66 schemes, 26 sports trophies, 17 stadiums, 9 airports/ports, 41 awards, 37 hospitals, 17 national parks, 37 roads, 17 scholarships on Nehru-Gandhi family, @INCIndia has the audacity to question AIIahbad's name change to Prayag.

— Poojan Satra (@poojanms) October 17, 2018
You seem to have missed the following in your state of Kerala itself. pic.twitter.com/M1LkZGRfeQ

— Arundas V Menon (@nonemvsadnura) October 17, 2018
However, Tharoor is also famous for his vocabulary that he used to share on Twitter account.
What do you think about Tharoor tweet?
Also read: "Good" Hindus won't want Ram temple by demolishing somebody's else place of worship: Shashi Tharoor