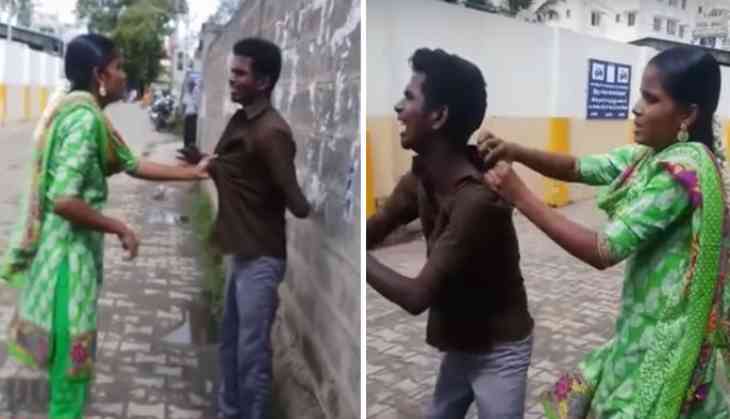 A newly-married couple of this generation always looks forward to going out and explore a new place. Today's couple tries to do all the things to feel the breeze together. We all enjoy our friends getting married and a new life takes on the very day. And we always wish them good luck but it seems like this man from Tamil Nadu didn't have a good luck wish with him.
A newly-married Tamil Nadu man was beaten up by his young wife after she found his extra-marital affair. The couple were from Tamil Nadu were on their initial honeymoon period which went wrong.
A viral video of the woman beating up her husband on the internet shows man crying and pleading for mercy. According to Times Of India, the woman lost her composure when she came to know about her husband's extramarital affair.
The incident which occurred in Coimbatore, Tamil Nadu, shows the husband pleading with his wife to let him go. But those pleas fell on deaf ears.
Also read: Mob Lynching: Mentally challenged man killed three, including an infant in Jharkhand; mob beat him to death