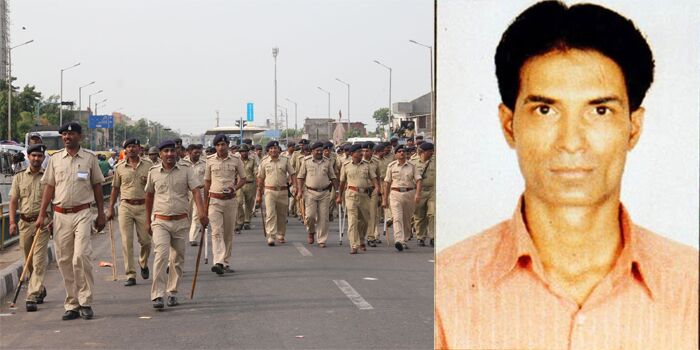 The Gujarat High Court has come down heavily on the police for the custodial death of Shwetang Patel.
Reports say he was picked up by them from his residence in Bapunagar area. Shwetang died in police custody, allegedly due to severe beating on the night of 25 August. This was the same day reservation campaigner Hardik Patel held a massive rally and was detained.
The High Court directed the police to lodge an FIR in the case and also instructed the CID (Crime) to probe the matter. Shwetang's family members approached the court alleging that their 22-year-old son was picked up from home and tortured in custody. But the police have denied all the allegations.
Meanwhile, the State government has also ordered a judicial inquiry into Shwetang's death.
What are Shwetang's parent's saying?
Shwetang had participated in the Patidar rally on 25 August and reached home by 6 pm. The Indian Express reports that his mother Prabhaben, saw him in the house around 7 pm.
"He left saying he would be near the entrance of the housing society with his friends. He never returned," the paper quoted her saying.
His mother says that two policemen in plainclothes visited their residence on 26 August at around 2pm and took her to the police station . They failed to inform her that Shwetang was already dead.
Prabhaben was made to sign some documents and only then was she taken to the mortuary to identify her son according to The Indian Express.
Shwetang was the main breadwinner of the family. His father has been bed-ridden for the past two years because of a paralytic attack.
What is the police saying?
The police have maintained that Shwetang died on the way to Shardaben Hospital after he fell unconscious in the lockup on the morning of 26 August.
Signs of police violence
According to Matru Krupa Society where Shwetang lived, a fleet of police vehicles entered around 11 pm on Tuesday in search of alleged rioters at a police chowki.
They residents also claim that their cars and houses were damaged by the police. The society is in a state of mourning and shock. They've locked the main gate fearing more police violence.
PAAS convener Hardik Patel's detention has led to the Patel's quota agitation turning violent.
Shwetang was one of nine people who were killed on the 25th due to the agitation in Ahmedabad. Of the nine, six died in the police firing.
One policeman was also killed and 44 people were injured. According to official data, over 100 buses were burned and 48 police vehicle damaged; 14 police chowkies were torched and 12 others were damaged.