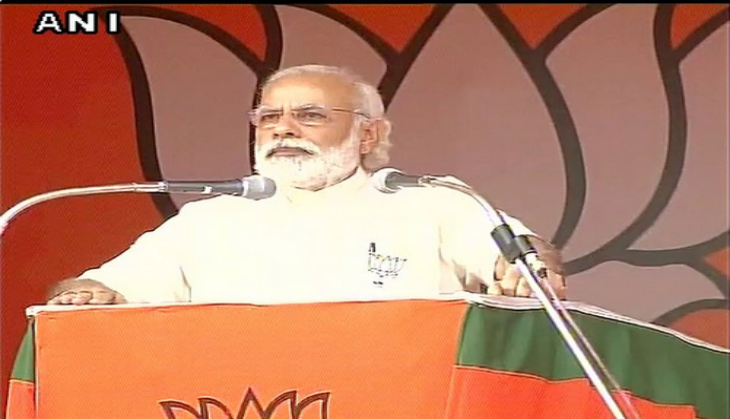 On 2 June, Prime Minister Narendra Modi will address a rally in Balasore district of Odisha to mark two years of NDA government in centre.
With the ' Vikas Gaurav Yatra', the Bharatiya Janata Party (BJP) is trying to revive its base in North Odisha region comprising five districts of Balasore, Bhadrak, Mayurbhanj, Keonjhar and Jajpur, which are strongholds of the Biju Janata Dal (BJD).
This is PM Modi's third visit to Odisha this year.
Adequate security arrangements have been made ahead of the rally. As many as 10 IPS officers have been posted in Baleswar town to ensure that the rally passes off peacefully.
Prime Minister Modi had come to Odisha as the Prime Minister for the first time to dedicate the modernised and expanded units of Rourkela Steel Plant to the nation on 1 April 2015.
-With ANI inputs