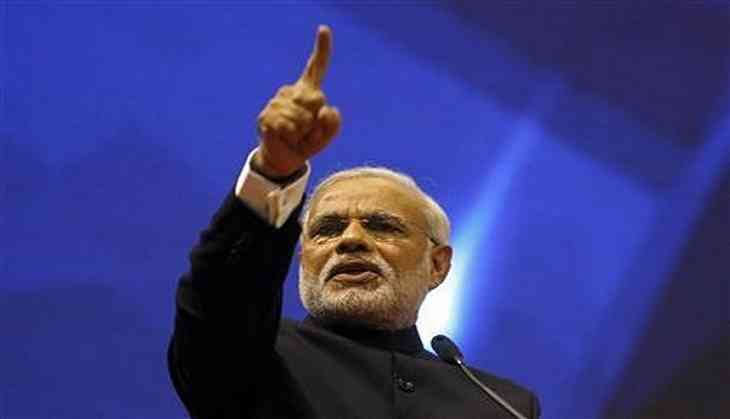 From PM Modi to visit Bihar tomorrow to ICC approves Test Championship, ODI League, here is the top 5 news of the day.
1- PM Modi to visit Bihar tomorrow
Prime Minister Narendra Modi will be visiting Bihar on Saturday to address the Centenary Celebrations of Patna University.
At Mokama, the Prime Minister will lay the foundation stone for four sewerage projects under the Namami Gange programme and four National Highway projects. The total outlay of these projects will be over Rs. 3700 crore.
2- 'An Insignificant Man' biographical film on Arvind Kejriwal to release on November 17
'An Insignificant Man' biographical film on Delhi Chief Minister Arvind Kejriwal to release on November 17th, this year.
Global media giant Vice has acquired the festival breakout film for a world wide release of 'An Insignificant Man'. Memesys Lab, the studio behind the film, will be releasing this highly awaited film.
3- ICC approves Test Championship, ODI League
The International Cricket Council (ICC) on Friday gave the green light to a nine-team Test league and a 13-team ODI league aimed at bringing context and meaning to bilateral cricket.
The schedules of the leagues, due to start in 2019 and 2020 respectively, will now be finalised.
The Test series league will see nine teams play six series over two years - three home and three away - with each having a minimum of two Tests and a maximum of five and all matches being played over five days culminating in a World Test League Championship Final.
4- 'US boots' on Pakistan's soil out of question: Army
Contradicting Pakistan Foreign Minister Khawaja Asif of allowing US boots on the Pakistani soil, the Pak Army has categorically declined the proposal saying, "Whatever has to be done on its land is done by Pakistan itself."
Foreign Minister Khawaja Asif, had recently said in Washington, that Islamabad has offered the 'US in-sync' operations against the Haqqani network.
Asif gave this statement to clear the air that Trump administration should not suspect Pakistan's fight against terrorists.
5- UPES students represent India at Moon-Mars Exploratory Mission in Poland
Two aerospace engineering students of UPES represented India at the Poland Mars Analogue Simulation (PMAS) 2017, organized by the Space Exploration Project Group, in collaboration with European Space Agency.
"Analogue Missions in general are good and low-cost opportunities to test and study certain aspects of a long-term space exploration mission, such as a Mars mission. They help us understand and address potential risks and issues that the future Mars astronauts will have to face, and therefore, can make such missions much safer and scientifically more efficient," said Sebastian Hettrich, PMAS 2017 Mission Director.