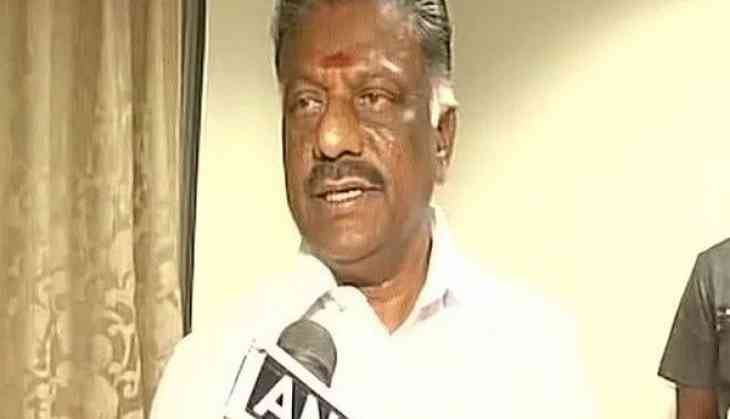 O.Panneerselvam to Election Commission: Rescind Sasikala's appointment as AIADMK general secretary (ANI)
A day after the two factions of the All Anna India Dravida Munnetra Kazhagam (AIADMK), one led by O. Pannerselvam and the other by V.K. Sasikala decided to come together, the former state chief minister on 18 April said that he has sent a petition to the Election Commission to declare Sasikala's appointment as general secretary as illegal.

"During the election campaigning in R.K. Nagar many malpractices were done and Rs. 4000 were offered to each voter. We have submitted all this to the Election Commission yesterday and asked to inquire into the matter," Panneerselvam said.

He added that the party should not be controlled by one family and it was nothing short of treason to allow Sasikala to control party affairs.

"Dinakaran was not even member of the party till Amma's demise. Judicial probe in to Jayalalitha's death is our first demand. Sasikala's appointment as general secretary is illegal and we will not accept it. Family politics will not be accepted. Dinakaran is only tarnishing the image of the party and it will not be tolerated," he assereted.

Earlier, the Dravida Munnetra Kazhagam (DMK) said such unification would not last long as both groups were coming together to retain power in the state.

"The faction may not last because both are power-mongers. If at all they are uniting, even that is also for power," DMK leader TKS Elangovan told ANI.

The DMK leader's remarks came after state Finance Minister D. Jayakumar hinted at the possibility of a merger between the two groups.

"We discussed about keeping the party united. O. Panneerselvam gave an opinion which we welcome. We discussed about how we can take the party forward in a united way," Jayakumar said.

"Having welcomed his opinion, we will further hold discussions and deliberate about the merger," he added.

Jayakumar said all 123 AIADMK lawmakers and party cadres were on the same page and discussed about the possibilities of retaining the 'Two Leaves' symbol, which had been frozen by the Election Commission.

This development came after the Delhi Police booked TTK Dinakaran on charges of bribing the Election Commission officials to claim the 'Two Leaves' symbol.

The Crime Branch recovered approximately Rs. 1.3 crore from alleged middleman Sukesh Chandrashekhar.

Dinakaran, who is considered to be a close Sasikala aide, later said that he was ready to legally face any summons from the Delhi Police. When asked if Sasikala would quit from the party in case the merger took place, Jayakumar said, "We have no information regarding this."
-ANI