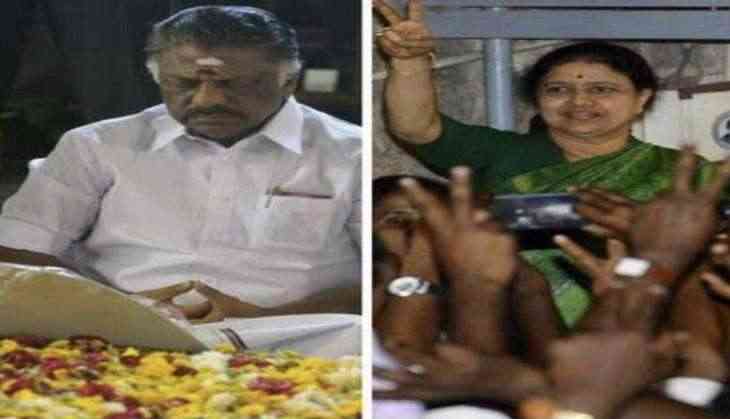 Former Tamil Nadu chief minister O. Panneerselvam is presently on 8 March, 2017 sitting on a hunger strike along with his followers at Chennai's Rajarathinam Stadium, demanding a probe into late chief minister J. Jayalalithaa's death.
The hunger strike, which began at 9 a.m. on 8 March, 2017 , will conclude at 5 p.m. on 8 March, 2017.
Earlier on 6 March, 2017, Chief Minister Edappadi K. Palaniswami-led Tamil Nadu Government released a 19-page health report of the late AIADMK supremo.
The report claimed that the AIIMS doctors examined Jayalalithaa five times.
Tamil Nadu Health Secretary J. Radhakrishnan called the report self-explanatory, adding that no information has been held back.
The government on 7 March, 2017 rejected Panneerselvam's claims, saying the latter is spreading false information among the people regarding Jayalalithaa's health condition.
On 28 February, 2017, twelve AIADMK MPs met President Pranab Mukherjee in New Delhi and handed over a petition seeking a probe into the medical treatment provided to Jayalalithaa before her demise on 5 December, 2016.
They also sought a probe into the incidents that occurred at Jayalalithaa's Poes Garden residence on 22 September, 2016 before she was admitted to the hospital.
-ANI