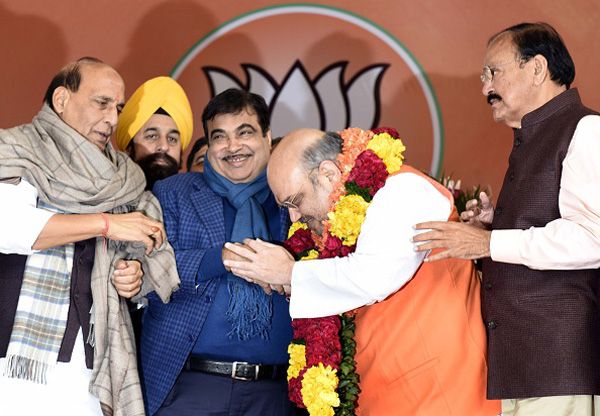 Where once all opposition parties had to unite against the Congress, now all other parties have to unite against the BJP, said party president Amit Shah in an interview with the Hindustan Times.
Shah, who was elected BJP president for a full term on 24 January, said: "In the past it used to be the Congress versus all or Indira (Gandhi) versus all. Now it is the BJP versus all or Narendra Modi versus all. Our adversaries have joined hands for their own survival. And as elections are a numbers game in the end, the B JP must come up with a political strategy of 51% to defeat these forces. I see this as a plus for the strength of the BJP."
He is confident that his party will be part of the governments formed in Assam, West Bengal, Tamil Nadu and Kerala, all of which will go to the polls this year. "We won four out of six elections in the past 16 months without losing our support base even in Bihar and Delhi. The party is in expansion mode in the states going to polls in the coming months. Yet, I am convinced the party will do well in the elections," he said. However, he added, the party would face its real test when states like Uttar Pradesh, where the BJP is already a major presence, hold assembly elections in 2017.
He is also confident that the BJP will be voted in for a second term in the Lok Sabha elections in 2019. "The BJP will fulfil all its promises made in the past five years. I am convinced the BJP, under the leadership of Prime Minister Modi, will be able to bring about fundamental changes in its second term," he said.