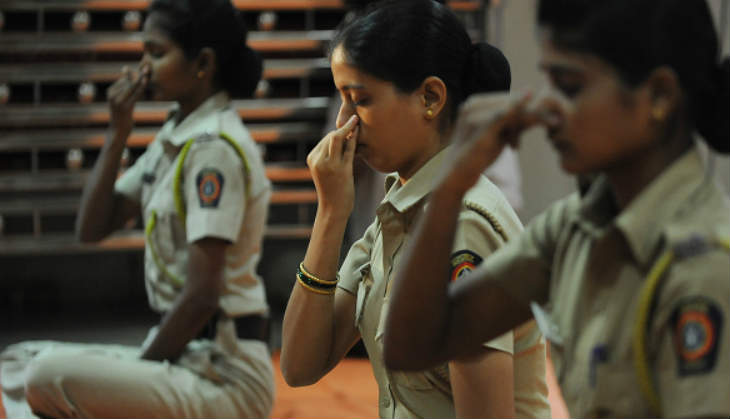 Soon, all Delhi police personnel will have to attend compulsory yoga clases, all thanks to Prime Minister Narendra Modi.
The PM had earlier expressed his desire to introduce yoga in police stations. Taking his comments seriously, the Delhi Police has now made it mandatory for the entire state police force personnel to practice yoga regularly.
According to report in Mail Today, Ramdev Baba could be the chief yoga trainer. A senior Delhi Police officer said, "If he agrees we will try and get him for special sessions."
The officer further said that yoga will have a positive effect on police officers, who often complain of stress due to the demanding nature of their job.
The Centre has allocated Rs 7 lakh annually, which includes salaries for instructors and other requirements, to each district to conduct regular yoga classes.
A letter from AYUSH Ministry has asked police departments across the country to implement yoga training.
"PM, while reviewing the activities and achievement of AYUSH, has expressed his desire that yoga sessions be made mandatory in police stations to enhance the social health and management of working stress and skill development of our police personnel. Keeping this in overview, a scheme, entitled - Yoga training for police Personnel - has been devised," Ministry of Ayush said in its letter, reported Mail Today.
Delhi Deputy Commissioners of Police (DCP) will be incharge of it's implementation and preparing a time-table.
However, some police officers are questioning the practicality of this action for an already overburdened force. According to a junior office, "Normally, a day of police station staff starts very early. Investigating officers (IO) have to attend court proceedings. It will be very tough for police station staff to attend yoga classes regularly."