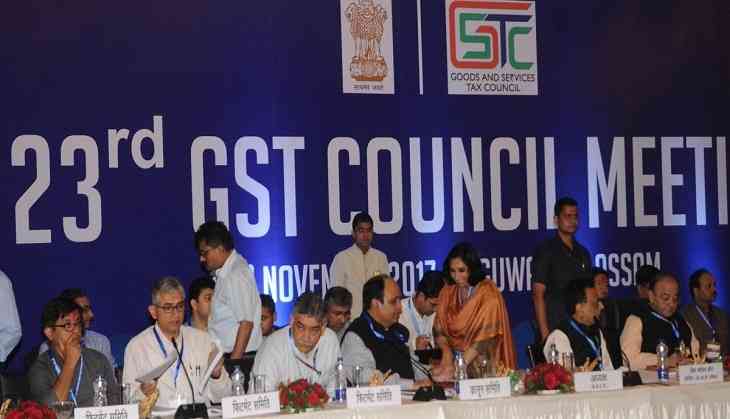 If you were busy throughout the day and missed what happened in the country or in the world, we bring to you the 5 major news of the day that managed to make headlines today. Check them out:
1. National News
Odd Even 3.0: Delhi government calls off plan, says 'not ready for it'
The Delhi government has called off the plan of car rationing system Odd-Even that was schedule to be implemented from Monday, 13 November. In view of the deadly level of smog in Delhi, the Arvind Kejriwal-led government had decided to implement the Scheme from November 13 to November 17.
2. Business News
GST Council meet: 178 items moved from 28% to 18%, here is the complete list with updated tax rate
In the biggest tax regime, the Union Finance Minister Arun Jaitley on 10 November announced moving of 178 items from the 28 per cent to the 18 per cent tax bracket. The government has slashed the rates on over 200 items, ranging from chewing gum to chocolates, to beauty products, wigs and wrist watches.
3. World News
Court rejects Nawaz Sharif's plea for joint hearing
An accountability court in Islamabad on 8 November rejected an application filed by ousted prime minister Nawaz Sharif for clubbing together the three references filed by the National Accountability Bureau (NAB) against him and his family.
4. Entertainment News
The new song and a new poster from Sanjay Leela Bhansali's movie 'Padmavati' got released
Earlier today, the second song of the film titled Ek Dil Ek Jaan got released which was a romantic track and showed the beautiful romance between Deepika Padukone and Shahid Kapoor. And now another surprise has been given to the fans as a new poster of the film has come up that shows Ranveer Singh as Alauddin Khilji.
ALSO READ: Padmavati 'Ek Dil Ek Jaan' song: Shahid Kapoor and Deepika Padukone's love song is exquisitely regal
ALSO READ: Padmavati: Ranveer Singh looks fierce as Alauddin Khilji in the new poster; see inside
5. Sports News
Gautam Gambhir may have to wait to be DDCA government nominee: Justice Sen
Delhi and District Cricket Association (DDCA) Administrator Justice (Retired) Vikramjit Sen has said that former Test opener Gautam Gambhir's appointment as the government nominee in the cricket body's managing committee can be questioned under conflict of interest clauses currently in place in the sport.
-WITH ANI INPUTS