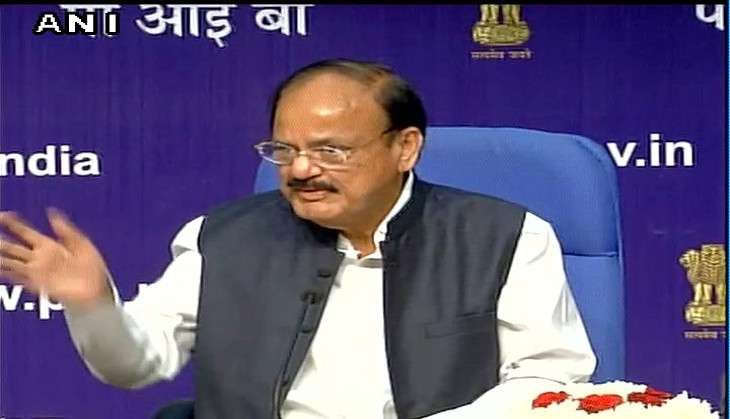 On 11 November, Union Minister Venkaiah Naidu hailed Prime Minister Narendra Modi's move to demonetise Rs 500 and Rs 1,000 notes saying that it was being appreciated by all excepted a few with "vested" interests.
Terming the move as an "historic" step, Naidu said that it was fine for TV channels to show the inconvenience caused to the people after the announcement was made but was not fair to "dwell" on it.
He further announced that the Information and Broadcasting Ministry has done away with the annual renewal process for TV channels in current form.
"TV channels can show the inconvenience caused by demonetisation, but it's not fair to only dwell on it. We have decided to do away with the requirement for TV channels to renew their license annually," Naidu said.
While speaking at Economic Editors' Conference 2016, Naidu affirmed that although the announcement was sudden, there was a long preparation behind it.
"Demonetisation is a historic measure by PM to curb the menace of Black money, decision not take in isolation. With the parallel economy acquiring menacing proportions, Government has taken this decisive and bold measure," Naidu said.
He added, "Buses, metros, everything except black money is moving, nothing has come to a halt."
Meanwhile, the move has led to massive across the nation with people making long queues outside banks, which opened on Thursday after a day's break following the demonetisation of Rs 500 and Rs 1,000 notes, as people jostled to get lower denomination currency and new banknotes to pay for their daily basic needs.