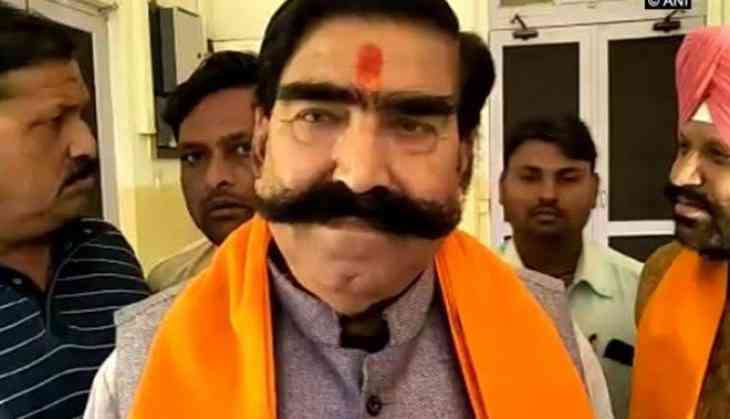 Amidst growing cases of mob lynching across the country by cow vigilantes over suspicion of cow smuggling for slaughtering, the politics over it is making the situation worse. Recently commenting on the mob killing cases in Rajasthan's Alwar, BJP MLA Gyan Dev Ahuja on Monday said cow slaughtering is a bigger crime than terrorism as cows are treated as mothers in India and any 'misbehaviour' with them cannot be tolerated.
BJP lawmaker Ahuja had earlier accused local police of the recent case of alleged mob killing in Alwar over suspicion of cow smuggling, in which one Rakbar alias Rakbar Khan died after being thrashed by a cow vigilante group. Now, Ahuja says terrorists kill 2-5 people, but cow slaughtering hurts sentiments of several thousand and even lakhs of people.
Speaking to reporters at the BJP headquarters, the legislator said cow slaughtering will incite people and hurt their sentiments, which will lead to some unwanted incidents.
"Court should accept this. How should such incidents be stopped?" he said. Ahuja comments over the mob killings follow after the arrest of three women in Alwar's Govindgarh on Tuesday with nearly 40kg suspected beef after it was alleged that a family belonging to minority community allegedly slaughtered a cow at their residence to sell the beef.
BJP lawmaker said India is a country that respects mother and "Geeta, Dharti (land), cow, Ganga, Tulsi and a birth giver" are treated as a mother in the country. He said any 'misbehaviour' or 'goodanism' with the mother (cow) is not tolerated in this country and therefore it is a bigger crime than terrorism.
Also read: Sadhvi Prachi prays at Gorakhpur temple; says if Congress didn't get majority in 2019, then Rahul Gandhi should get a wife