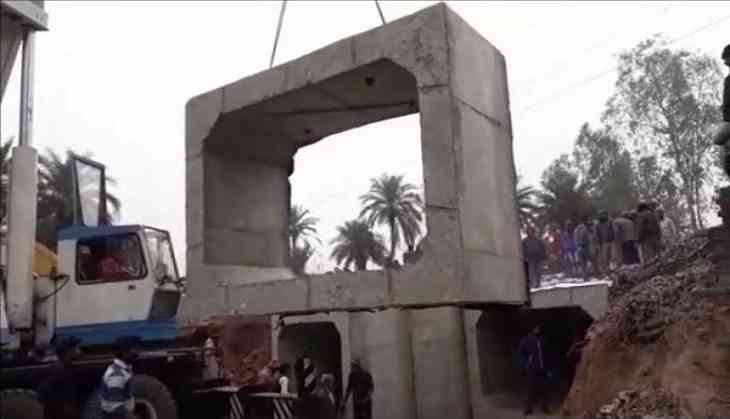 The Northern Railways has replaced an old railway bridge within eight hours.
This construction was a part of the process of replacing 100-year-old railway bridges on the Saharanpur-Lucknow route where speed restriction was in force from last five years.
Talking about the achievement, Vishwesh Chaubey, General Manager, Northern Railway, said, "The bridge is situated on the down line at Bundki-Nagina Saharanpur-Lucknow. We replaced the two steel girders of three meters each with RCC type box girders. The old bridge was dismantled and replaced with a new one in 7 hours 30 minutes."
He added that two cranes of 100 and 60 tonnes, JCB and poclain machines were used to replace the bridge.
"With this the Northern Railway has replaced four old bridges on Saharanpur-Lucknow route, and three more bridges will be replaced in next one month," Chaubey said.
The Northern Railway had earlier replaced 48-meter-long bridge at Bittora in eight hours.
--ANI