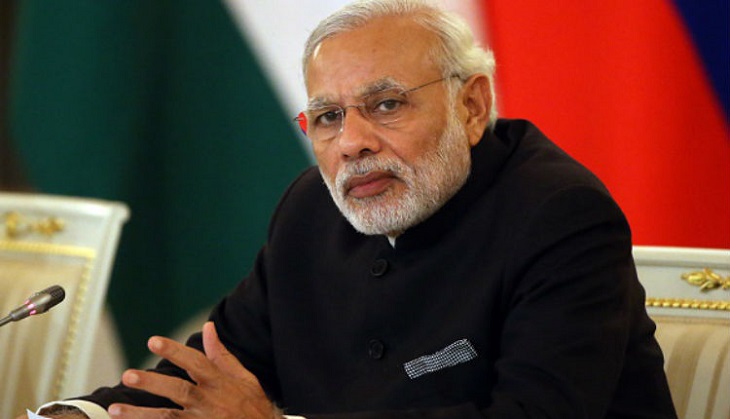 An FIR has been lodged against unidentified persons for defacing a poster of Prime Minister Narendra Modi in Noida sector 35.
The FIR was lodged on 7 June on the complaint of VK Pandey, who owns the petrol pump where the banner was installed.
"The owner of the hoarding, VK Pandey, approached us with a complaint and an FIR has been filed against unidentified persons," Neeraj Kumar Singh, in charge, Sector 24 police station told HT.
The city unit of the BJP has also lodged a complaint in the matter. "This is highly disrespectful. The persons who did this should be arrested without delay. They have not only insulted the PM but also the entire nation. They are free to mark their protest but defacement of the PM's photo is not acceptable," said Rakesh Sharma, BJP's Noida unit chief told the daily.
According to reports, the Noida Congress unit has admitted that some of their party workers had smeared grease on the poster.
"Congress had protested against the issue of misleading advertisements in Sector 35. Some people who were a part of the protest have committed the act. The FIR has been lodged in the incident due to BJP's pressure," the Times of India quoted Pawan Sharma, Noida city Congress Committee spokesperson as saying.
"What police case do they want against us? Can't we mark our protest against the fake advertisements by the government? People are suffering from skyrocketing prices of petrol, diesel, pulses, vegetables and other basic commodities. The government has recently imposed additional tax on each product and services. The BJP is trying to manipulate the issue with such acts. There was nothing wrong in that protest," Pawan Sharma told the Hindustan Times.