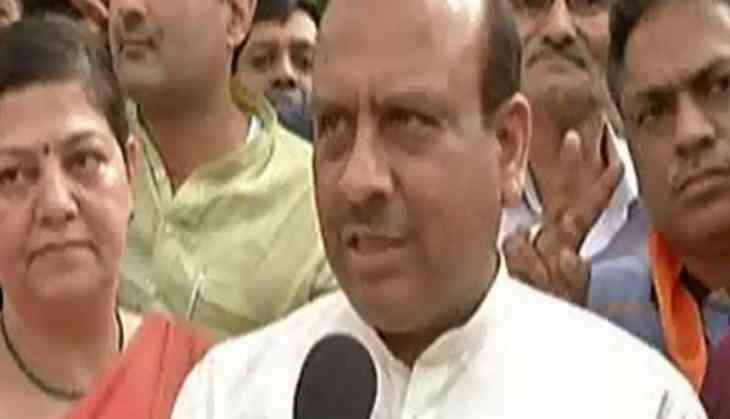 No room for Arvind Kejriwal this MCD polls, says BJP (ANI)
Bharatiya Janata Party leader (BJP) Vijender Gupta and his party members, who came to cast their votes for the Municipal Corporation of Delhi (MCD) on Sunday, asserted that with Prime Minister Narendra Modi ruling the nation, Chief Minister Arvind Kejriwal will find it hard to rule the national capital again.
'I have done my best to win people's hearts; it's a challenge for me to contest in the MCD polls. With Modi ruling the nation, it is going to be difficult for Arvind Kejriwal to rule in the state again,' Gupta told ANI.
Singh further stated that all concerned matters relating the city will be looked into and worked on soon.
'As we have promised to look into all concerned matters relating the city and states, we will work on them soon,' said Gupta.
The polling is being conducted for 272 wards of three MCD civic bodies and over 2,500 candidates are in the fray.
After losing in this month's assembly by-polls and the February elections in Punjab and Goa, the municipal polls will be an acid test for Kejriwal-led Aam Aadmi Party (AAP) Government in Delhi.
Kejriwal's former party colleague Yogendra Yadav, who now leads the Swaraj India, wrote an open letter to the Chief Minister and challenged him to win at least 50 percent seats in the civic polls or step down.
Even as the Swaraj India and the Janata Dal (United) look to expand base beyond Bihar and Jharkhand, the BJP, the AAP, and the Congress have roped in top leaders and done whatever they could to woo the voters.
For the BJP, it's a matter of prestige. The Congress, buoyed by the Captian Amarinder Singh-led victory in Punjab, is looking for a revival in Delhi politics.
For the first time in the MCD elections, the None Of The Above (NOTA) option is available and the elections are being held after the latest delimitation exercise that has restructured the civic wards.
The Delhi Election Commission has set up over 13,000 polling booths, out of which over 3,000 have been identified as sensitive while around 1,500 as hypersensitive. Nearly 57, 000 police personnel have been deployed to ensure free and fair polls in the national capital.
To avoid any untoward incident during the elections, the Delhi Government has ordered dry day to be observed in the national capital on the polling day.
-ANI