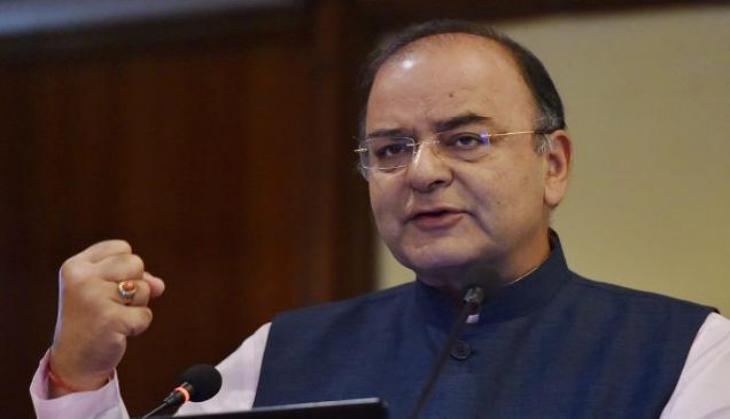 Responding to the opposition's threats of revolt if the demonetisation scheme is not rolled back within a period of three days, Finance Minister Arun Jaitley said on 17 November that there was no question of withdrawing the government's cash clean-up drive.
Jaitley further added that ATMs are being re-calibrated on a war footing, and also commended bank employees for the relentless effort they've been putting in handling crores of rupees in the last seven days.
He also clarified that 1000 rupee notes are not going to be re-introduced anytime soon.
"[It is] unfortunate that some people were inconvenienced. Expect every political party to support this move as it will boost India's formal economy. Most CMs have used state apparatus to support this move, I appreciate that. Some CMs however are spreading panic", Jaitley said.
Earlier in the day, West Bengal Chief Minister Mamata Banerjee joined hands with Delhi Chief Minister Arvind Kejriwal to launch a scathing attack on Prime Minister Narendra Modi for his demonetisation initiative.
Asserting that the current situation is like that of an Emergency, Mamata Banerjee said: "If you have courage, send us to jail or shoot us. But we will continue fighting. We will not allow the poor to go hungry. We will continue to fight for this country. If this decision (demonetisation) is not taken back in 3 days, we will intensify our protest. Modi ji please don't mind. If secret voting's done, your own party won't vote for you, not even your family".
Also read:Mamata Banerjee asks PM Modi what's on his mind? Kejriwal calls for rollback within 3 days