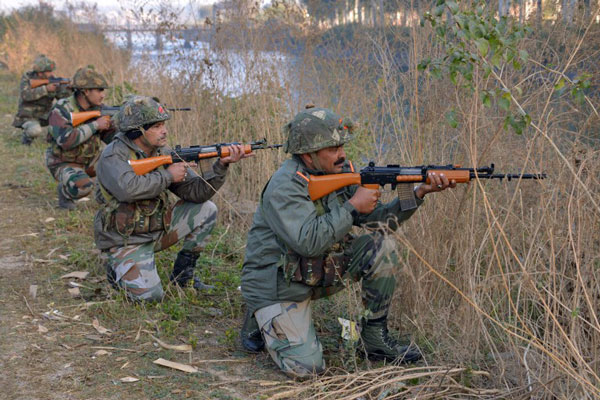 No Pakistani Special Investigation Team will enter the Pathankot air base, say government sources in New Delhi. Instead, officials of the external affairs ministry and the National Investigation Agency, told The Economic Times, Pakistan is expected to investigate the role of Pakistani suspects and share that information with India.
Pakistan had announced on Sunday that they would send an SIT to Pathankot and that India had agreed to it in principle. However, Indian government sources said that while they would share details of the investigations carried out by the NIA, there will be no Pakistani SIT in Pathankot till India is satisfied with Pakistan's investigations, which it is not as of now.
"For instance, while the Pakistan PM in an interview claimed (Masood) Azhar is in Afghanistan, Sartaj Aziz (in an interview to an Indian news channel) appeared to suggest the JeM chief has been in police custody since January 14," said a government official.