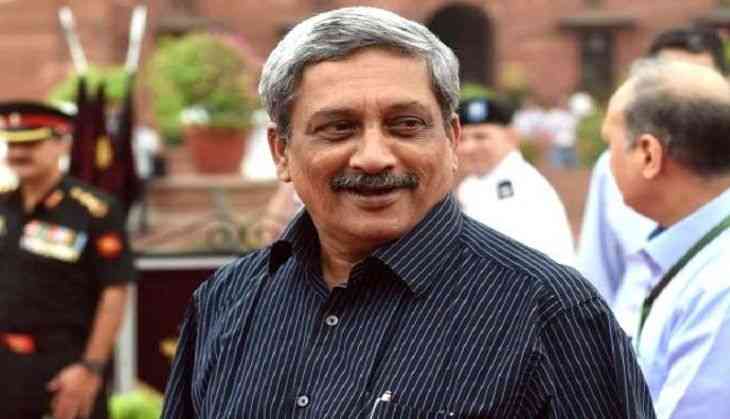 Taking a dig at the Congress Party, newly-elected Goa Chief Minister Manohar Parrikar on Tuesday asked the grand old party as to why didn't the party approached to the Governor if they had the 'support'.
Speaking after the oath taking ceremony, Parrikar said the support extended to the Bharatiya Janata Party (BJP) to form the government in the state is only for Goa's development.
"If you had the support then why did you not go to the Governor? The support extended to BJP to form government in Goa is only for Goa's development. No MLA wanted to support Congress," he said.
The former defence minister further acknowledged that the mandate is fractured, but with 22 MLAs together, the vote share was more than sufficient.
"Its post poll alliance," he said.
In a major setback to the Congress Party, the Supreme Court earlier in the day refused to stay the swearing-in of Parrikar and ordered a floor test in the state assembly at 11 a.m. on March 16.
Parrikar yesterday quit as the defence minister, a post he had been holding since November 2014 after first reshuffle of Prime Minister Narendra Modi's Cabinet.
Parrikar today took oath as the 13th Chief Minister of Goa.
Goa Governor Mridula Sinha administered the oath of office to Parrikar at the Raj Bhavan here.
-ANI