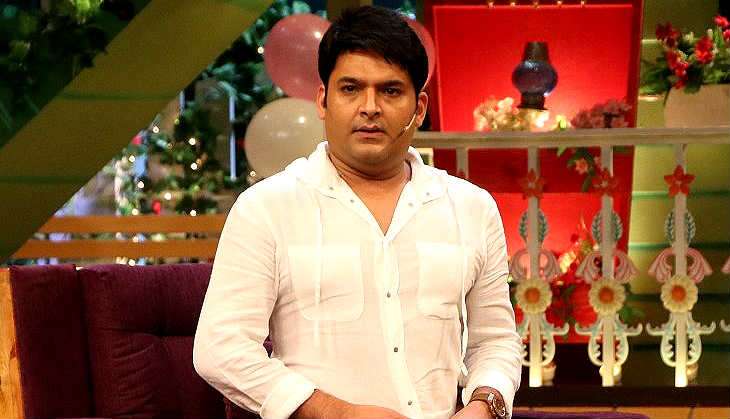 The Raj Thackeray-led MNS, today, a filed a complaint against comedian Kapil Sharma for keeping mum on his allegation that he was asked money by the civic officials, and violation of building norms by him.
The comedian kicked up a controversy last week by when he took to twitter, alleging that he had been asked to pay a bribe of Rs 5 lakh by an official of BMC which, in turn, claimed that the actor had flouted norms not only in his Versova office building but also at his apartment in suburban Goregaon.
Yeh hain aapke achhe din ? @narendramodi

— KAPIL (@KapilSharmaK9) September 9, 2016
I am paying 15 cr income tax from last 5 year n still i have to pay 5 lacs bribe to BMC office for making my office @narendramodi

— KAPIL (@KapilSharmaK9) September 9, 2016
MNS group leader in Brihanmumbai Municipal Corporation (BMC), Sandeep Deshpande today filed the complaint against Sharma at Versova police station. He demanded that the complaint be turned into an FIR and an investigation be ordered into the matter.
"Yes, I filed a complaint with Versova police through my advocate against the comedian under the section 176 of IPC as he kept mum on the alleged bribery issue and did not file a complaint nor brought this to the notice of the concerned authorities," Deshpande told PTI.
A copy of the complaint, filed by Deshpande's lawyer, mentions that since BMC officials are public servants under section 21 of the Indian Penal Code, and if they have demanded bribe, it amounts to an offence under section 39 of CrPc.
Also, it is a duty of a person to lodge a complaint against that public servant with the concerned authority, and if he fails to perform his duties as per section 176, it amounts to an offence, the complaint further says.
"In this case, Sharma did not act as a responsible citizen and failed to live up to his duty. Therefore, I have demanded the police officials to go into the merits of my complaint, convert it into an FIR and call him for further investigation," Deshpande said.
Besides, MNS general secretary Shalini Thackeray today visited the tehsildar office in suburban Andheri along with her supporters and demanded officials concerned to register an FIR against Sharma for allegedly destroying the mangroves.
"We have filed complaints against the comedian with tehsildar as well as with Versove police station to investigate the matter thoroughly. This is really very unfortunate that celebrities are given special treatment and they often take law into their own hands," Thackeray said.
"Owing to our persistent demands, the concerned officials are going to do 'panchnama' and forward their report to Versova police. We are going to take up this issue up to its logical end," she added.
- PTI