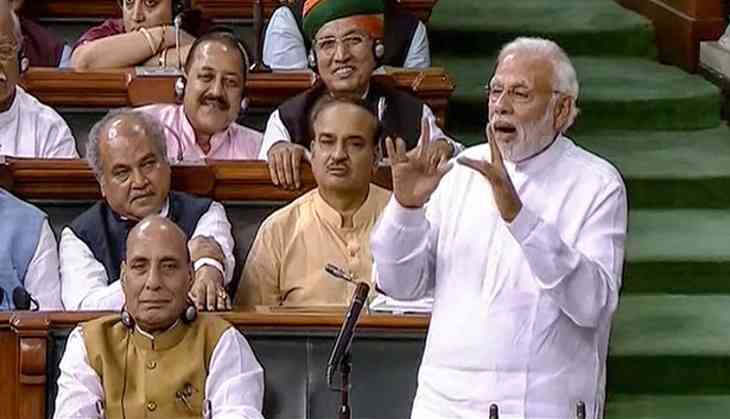 The long-running session in Lok Sabha House of around 10 hours was dramatic because of the verbosity that has been done by Indian politicians during a debate on a no-confidence motion. Interestingly, Congress President Rahul Gandhi has left everyone shocked when he walked off to PM Modi and hugged him after his words fire against PM Modi.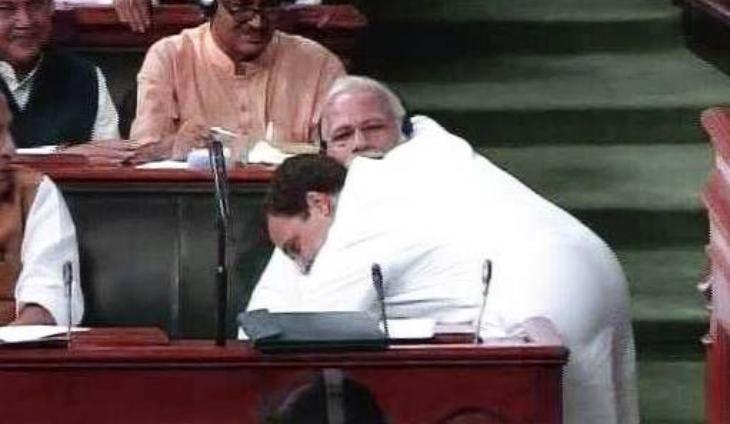 But when PM Modi got a chance to put all his thoughts and also got a chance to give the befitted reply to all the accusation that has been made on him and his government by the opposition. However, Modi led government has gained the trust vote in the House. Before gaining that trust, Modi took a swipe at Congress and opposition as well who impose various allegations on his ruling party.
PM's point-by-point rebuttal spared neither Rahul Gandhi nor his mother Sonia Gandhi.
During Modi's 90 minutes speech, Modi has given all the remarks answer to Rahul Gandhi. On Rahul's 'chowkidar' and 'bhagidar' remark; PM Modi said that 'yes I am a chowkidar(watchman) and a bhagidar (partner) but not a thekedar (contractor).' He said that I am a partner of the country's development.
Earlier, Rahul also said just before talking about the Rafale deal that 'Modiji can't look me in the eye.' In response to this statement, Modi said that 'how can I? I am a son of a poor mother, I am humble. How can I dare to look straight into the eyes of a 'naamdaar'?
He also said that this no-trust motion against his government by some people who wanted to spread the instability in the country by their dirty and negative politics.
PM Modi also said, ' PM Modi says, "I had read a statement- "who says we don't have the numbers." Look at the arrogance. When in 1999 someone stood outside Rashtrapati Bhavan and said- we have 272 & more joining. Atal Ji's govt was destabilised and they never formed the govt: PM in Lok Sabha.'
#WATCH PM Modi says, "I had read a statement- "who says we don't have the numbers." Look at the arrogance. When in 1999 someone stood outside Rashtrapati Bhavan and said- we have 272 & more joining. Atal Ji's govt was destabalised and they never formed the govt: PM in Lok Sabha" pic.twitter.com/EG5U7lC6KI

— ANI (@ANI) July 20, 2018
PM Modi also talked about the surgical strike and said, 'You called the surgical strike a Jumla Strike. You can abuse me as much as you want but stop insulting the Jawans of India. I will not tolerate this insult to our forces.'
#WATCH PM Modi says, "You called the surgical strike a Jumla Strike. You can abuse me as much as you want but stop insulting the Jawans of India. I will not tolerate this insult to our forces." pic.twitter.com/qQ3rP9Xui5

— ANI (@ANI) July 20, 2018
Also read: No Confidence Motion: Rahul Gandhi launches scathing attacks on PM Modi over GST, jobs defence deals and loan waivers