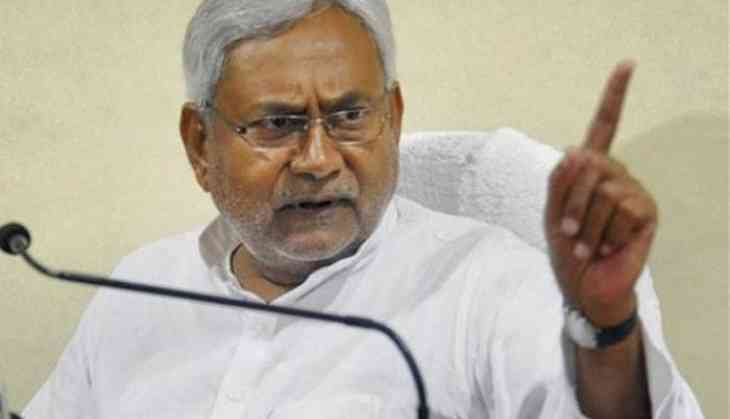 Nitish lacks courage to ask Tejashwi to resign: Manjhi
Hindustani Awam Morcha (HAM) chief Jitan Ram Manjhi on Monday said Bihar Chief Minister Nitish Kumar practices politics of convenience and does not have the courage to ask Deputy Chief Minister Tejashwi Yadav to resign. Yadav is under the scanner of the Central Bureau of Investigation on alleged charges of corruption.
"The RJD might take any decision it wants, but the Bihar government talks of zero tolerance towards corruption. Looking from the point of moral responsibility, they should know what is more important. If the alliance government wants to continue its tenure in Bihar, then it should demand the resignation of all who have been booked by the investigation agency, otherwise, a message will go out that they don't care about the people of the state," said Manjhi.
"The thing to be seen here is that Nitish Kumar has always practiced politics of convenience and, I am sure he does not possess the courage to sack Tejashwi Yadav or ask for his resignation, because he fears that if he asks for Tejashwi's resignation, his government will collapse," he added.
Following a crucial meet, the Rashtriya Janata Dal (RJD) today said Tejashwi Yadav will not resign.
It was announced that no discussion took place regarding Tejashwi's resignation. In fact, his work was appreciated.
"Tejashwi Yadav has been a good leader and will always remain one," the party said.
Targetting the Bharatiya Janata Party (BJP), the RJD said, "There has been an attempt to fade us, but it will not happen. We will emerge like we have always in the past as well."
It also categorically said there were no differences between Bihar Chief Minister Nitish Kumar and RJD supremo Lalu Prasad Yadav. The party said the former had called the latter yesterday and had asked about his well-being.
"There is a conspiracy to break the grand alliance, but the state government is very much in place and stable," it said.
On Friday, the CBI had registered a corruption case against Lalu Yadav, his wife Rabri Devi, son Tejashwi Yadav, former Indian Railway Catering and Tourism Corporation (IRCTC) Managing Director P.K. Goyal; and the wife of Lalu's confidante Prem Chand Gupta, Sujata on allegations of awarding the tender for development, maintenance and operation of hotels in Ranchi and Puri in 2006.
The CBI later questioned Rabri Devi and Bihar Deputy Chief Minister Tejashwi Yadav.
The case was registered on the allegations of awarding the tender for development, maintenance and operation of Hotels at Ranchi and Puri to a Private Company dealing with Hotels in the year 2006.The investigative agency also conducted searches at 12 locations across Patna, Delhi, Gurugram and other places.
The RJD supremo, however, refuted the allegations against him and called it a political conspiracy hatched by the BJP.
-ANI