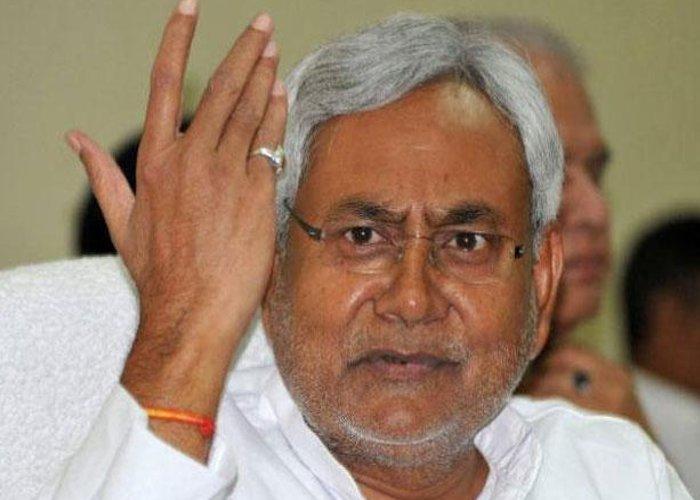 It seems that controversy around PM Narendra Modi's DNA remark against Bihar CM Nitish Kumar is not going to cool down anytime soon.
A petition has been started on Change.org, urging Modi to take back his remarks that he made against the Nitish. The credentials of the petitioner are not confirmed as it reads -- a common citizen of Bihar.
Nitish has also tweeted about his signing of the petition.
Just signed a petition asking Modiji to #TakeBackYourWords . To register your support visit http://t.co/2qySqAXXhn #ShabdWapasi

— Nitish Kumar (@NitishKumar) August 11, 2015
What is the petition?
The petition reads-
"Dear Modiji,
On July 25th you addressed a political rally at Muzaffarpur where you made an unsavory remark on the DNA of our Chief Minister, Shri Nitish Kumar. You disrespected the lineage and legacy of our elected leader and offended the collective sensibilities of the people of Bihar. With your remarks, you have caused immense hurt to us."
The petition also makes a mention of the open letter written by Nitish Kumar where he emphasises that by making the statement, the PM, beyond questioning [his] own descent, disrespected the lineage of the people of Bihar and had denigrated the great legacy of the state.
The petition further reads -
"We believe that your statement is unbecoming of the office you hold. In a democracy when an elected leader fails to respect the popular sentiment, people are bound to respond using democratic means to convey their needs and demands. All of us who have loved and lived in Bihar, stand together and by registering our signature on this petition, we ask you to #TakeBackYourWords."
A day after PM Modi failed to comply with Nitish's request to take back his "DNA" remark, the Janata Dal-United leader on 11 August, announced he would launch a 'shabd wapsi' campaign to protest the remark.