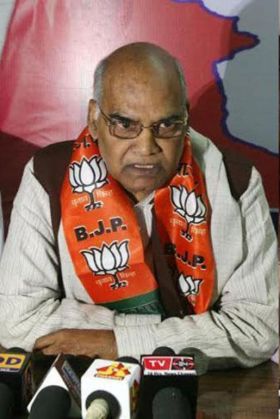 In another instance of Nitish Kumar and Narendra Modi face-off in the run up to the Bihar election, it has emerged that the Bihar Chief Minister was not consulted before the appointment of the new Bihar Governor, Ram Nath Kovind.
According to an NDTV report, Bihar Chief Minister Nitish Kumar is apparently unhappy with the appointment. He claimed that no calls were made to him or his office, and he came to know about the appointment through media reports.
The Governor is appointed by the President of the country in consultation with the Home Ministry. However, the Chief Minister of the concerned state is usually consulted.
The Dalit factor
Ram Nath Kovind, the new Governor of Bihar is a Dalit leader from the neighbouring state of Uttar Pradesh. In the run of the Bihar elections, BJP has been seen warming up to Dalit leaders. Former chief minister Jitan Ram Manjhi, a Mahadalit has entered into an alliance with the party in the state.
Who is Ram Nath Kovind?
Ram Nath Kovind, born in 1945, is a politician from the Bharatiya Janata Party (BJP). He was elected to the Rajya Sabha from Uttar Pradesh in two separate terms - 1994-2000 and 2000-2006. He was former president of the BJP Dalit Morcha. At one point, he was also national spokesperson of the party.