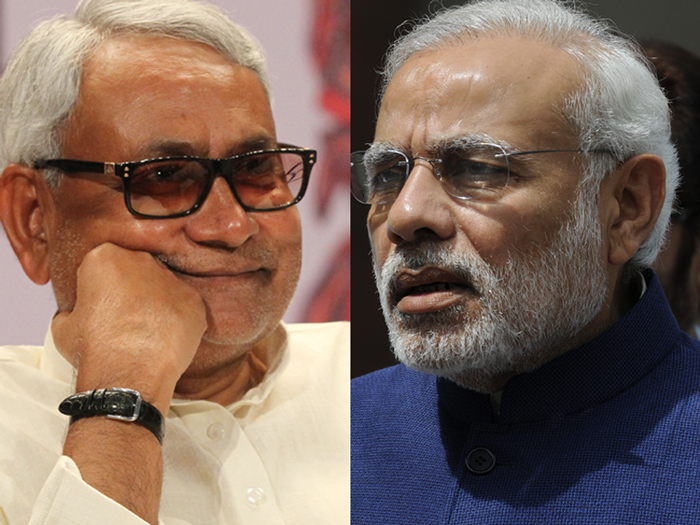 Taking a dig at Prime Minister Narendra Modi's claim that Khadi sales have doubled in the last one year in India, Bihar Chief Minister Nitish Kumar tweeted '...if Modiji will ever get his facts right on claims & announcements?'
Khadi sales have not doubled,up only by 6%. Wonder if Modiji will ever get his facts right on claims & announcements https://t.co/rtZax73gt8

— Nitish Kumar (@NitishKumar) September 23, 2015
During his radio address on Mann ki Baat, Modi has mentioned, not once but twice, that as he had urged people (in 2014) to buy more Khadi, the sales of the material in the country has doubled. He has also exhorted listeners to increase the purchase of khadi, after his initial address.
I had urged you all to buy some Khadi and I am happy the sales have increased so much. This is realisation of Jan Shakti: PM @narendramodi

— PMO India (@PMOIndia) September 20, 2015
However, a look at the official data on khadi sales makes the PM's claim rather weak. According to an estimate by the Ministry of Micro, Small and Medium Enterprises khadi sales in India during 2014-'15 increased only by 5.91 per cent, compared to 2013-'14 while sales had increased 5.82 per cent during 2013-'14 compared to 2012-'13.

When observed closely, the figures mentioned actually correspond to the sales of one KVIC signature store - Khadi Gramodyog Bhawan, in New Delhi's Connaught Place.The estimate for the store is from April 13 to April 28, 2015, (compared to corresponding period of the previous year).
However, an official release by the Ministry of Micro, Small & Medium Enterprises earlier this year claimed a "60 per cent jump in Khadi sales".