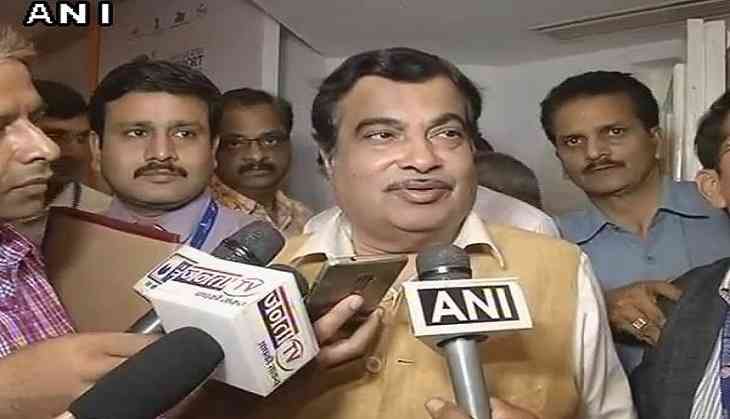 The Bharatiya Janata Party (BJP) has no connection with senior journalist Gauri Lankesh's murder, said the Minister for Road Transport and Water Resources, Nitish Gadkari, on 6 September.
Speaking to ANI, Gadkari criticised Congress vice-president Rahul Gandhi and said that the allegations marked by him are baseless.
"The Karnataka Government should maintain law and order in their state and the Congress Government must investigate this matter and book the culprits soon," said Gadkari.
Calling the whole matter unfortunate, Union Minister Gadkari said that Prime Minister of India does not belong to any particular political party.
"At present Prime Minister Narendra Modi is outside India and is working for the welfare of the country. And when our Prime Minister is working so hard, such comments by a leader should not be made. This is really very shameful," Gadkari said.
Earlier in the day, Rahul Gandhi launched a tirade against the BJP and the Rashtriya Swayamsevak Sangh (RSS) over the killing of Lankesh, saying that the people, who raise a voice against the ideology of the latter duo, are suppressed and even killed.
"Anybody who speaks against the ideology of the BJP-RSS is pressured, beaten, attacked and even killed," Rahul said.
He further took on Prime Minister Narendra Modi stating that he is a skilled Hindutva politician, adding that whatever he says has two meanings.
"It is very sad that a journalist against fanaticism was killed. The entire country is with her. Truth cannot be suppressed," he added.
Lankesh was killed on Tuesday at her residence in Bengaluru's Rajarajeshwari Nagar by some unidentified assailants at around 8-8:30 pm.
As per reports, three bullets were pumped in her body.
Reportedly, Lankesh's body has been shifted to Victoria hospital for post-mortem and the cremation will take place today.
Lankesh was the editor of the Gauri Lankesh Patrike, a tabloid described as an "anti-establishment" publication.
Following this, major protest demonstrations have been planned across India, especially in prominent parts of Karnataka.
-ANI