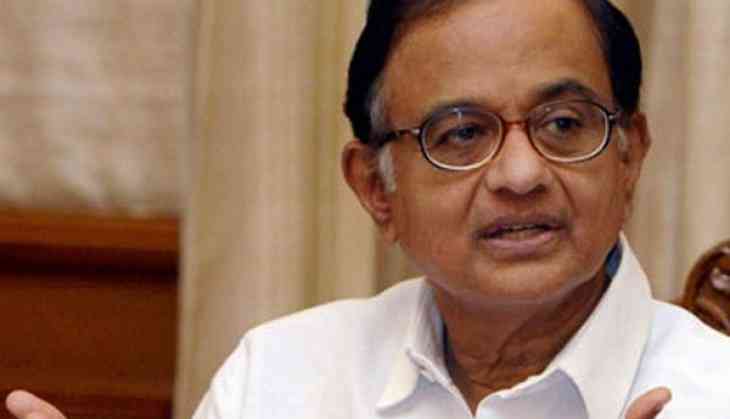 The Defence Minister and BJP leader Nirmala Sitharaman made an offensive comment against the opposition party Congress over a remark made by Rahul Gandhi at a meeting with Muslim intellectuals that has drawn a strong rebuttal from his party. Responding to the Defence Minister comment, Congress' P Chidambaram says that the minister had relied on an incorrect news item in a vernacular newspaper to attack the party to polarise the 2019 election.
The former Union Prime Minister P Chidambaram on Saturday took Twitter to attack the BJP's leader and advised her to share her "secret" information about plans to incite riots to the Home Minister.
After taming Pakistan, eliminating terrorism, stopping infiltration and acquiring Rafale aircraft, the Defence Minister has all the time in the world to inquire into the religious affiliations of parties and persons!

— P. Chidambaram (@PChidambaram_IN) July 14, 2018
Earlier, citing news in an Urdu daily that claimed Rahul Gandhi had called the Congress 'a party of Muslims', Ms Sitharaman had charged the Congress with "playing up the card of religion and communal division" Further, Sitharaman also expressed "fears" that it could lead to the kind of division and communal disharmony which prevailed during the Partition in 1947.
"We fear that there could be a conspiracy for riots in communally sensitive areas," she said, scaling up the rhetoric. She had also insisted that the Congress president couldn't be "Janeu-dhari (a Hindu who wears the sacred thread) at one point... Muslim-dhari at another", a reference to Mr Gandhi's temple run during assembly elections in Karnataka and Gujarat.
Also read: Bhopal hostage case: 'I want Rohit to be hanged' says model freed after 12 hours when she agreed to marry jilted lover