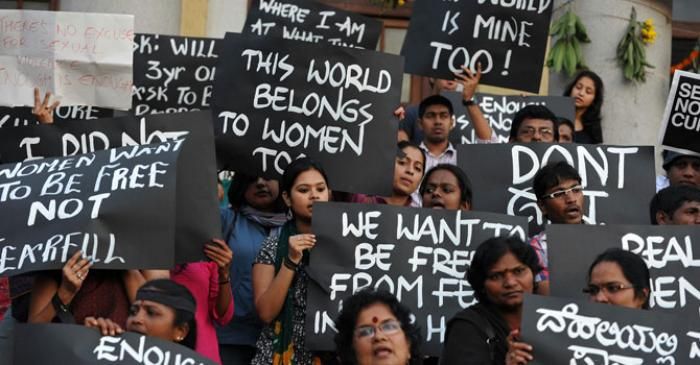 It has been three years since the 16 December Gang Rape that happened on the streets of Delhi. Is there a point to remembering the girl we all love to call \'Nirbhaya\' on this one day?
Who is \'Nirbhaya\' anyway? Can a woman who was brutalised to an extent wherein she succumbed to her injuries be her? Here\'s a rethink.
Every year, this day on 16 December, we feel the compelling need to retell the story of a woman who was raped, violated and discarded on the streets of our capital exactly three years ago. While she didn't survive to voice her protest, thousands of women and men in Delhi and around the world stood up and demanded punishment for her rapists. And thus was born 'Nirbhaya'.
There was anger, aggression, anguish, appeasement, and finally, apathy.
As the juvenile rapist, considered the most violent of all, walks free by the end of this year, the reality of the case beyond being an iconic point of reference returns to stare at all of us in the face. And that's precisely where the notion of 'Nirbhaya' must evolve.
Didn't we scream she's 'Every Woman' on the streets of Delhi? Then why do we see her as 'The Victim' now? It is rather easy to rationalise matters when one isn't at the receiving end. Or at least when one assumes so.
'Nirbhaya', as the name suggests, is not just 16 December 2012 Gang-Rape victim. She's also Suzette Jordan, the 'Park Street Rape Victim' who refused to be tagged so and fought the system that wanted her victimised.
She's also 'Bitiya', the school-going Dalit girl whose 'gang rape video' was shared on WhatsApp, and yet, the one thing she continues to want from life is education.
She's also Sunitha Krishnan, the woman who not only fought the victim tag herself, but founded an institution - Prajwala - to rescue and rehabilitate victims of sex trafficking.
She's me and you, who have encountered sexual abuse ourselves or seen others around us abused, and yet are constantly pulled into that black hole of resilience. Don't get me wrong, it's good to bounce back, but not onto that giant bubble of denial.
As that juvenile rapist increasingly becomes a point of debate, remember, the one small way in which you can assure there aren't many more like him in the coming generation, is to speak up.
Be Nirbhaya.