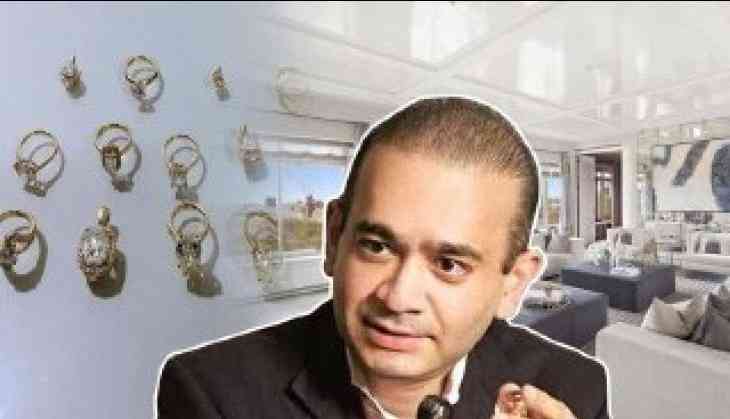 The Enforcement Directorate (ED) has attached assets worth Rs 637 crores belonging to fugitive diamantaire Nirav Modi in connection with the Punjab National Bank (PNB) fraud case.
After working for three months in close coordination with overseas agencies, the Enforcement Directorate identified and attached jewellery, bank accounts, immovable properties of the fugitive diamantaire under Section 5 of the Prevention of Money Laundering Act (PMLA), 2002.

As per Enforcement Directorate, diamond studded jewellery worth Rs 22.69 crores was brought back from Hong Kong in 23 shipments. Investigation in the matter revealed that the stock was shipped from India after the Central Bureau of Investigation (CBI) filed an FIR in the matter and was kept in the vault of a private company. When the stock was sent to Hong Kong by Firestar Group of Companies, its value was declared at around Rs 85 crores.
Two immovable properties worth Rs 216 crores owned by Nirav in New York's Central Park have also been attached. The said properties were purchased on the name of Central Park Real Estate LLC, a group company of Firestar Group, and were later transferred to Ithaca Trust in 2018.
The beneficiary of the Ithaca Trust is Nirav Modi's wife Ami Modi and his children, while the settler of the trust is Nirav Modi's sister Purvi.
A flat in South Mumbai worth Rs 19.5 Crore, which was owned by Nirav's sister Purvi Modi, was also attached. The ED said that the flat was purchased by Purvi in 2017. The consideration for the flat was paid by Purvi from her Barclays Bank account maintained in Singapore.
Apart from this, an account belonging to an investment company registered in British Virgin Island and owned by Purvi and her husband Maiank Mehta, having a balance of approximately Rs 44 crores, has also been attached. In the prosecution complaint filed by Enforcement Directorate on May 24, 2018, both of them are cited as accused in the PNB Scam.
A special PMLA court has also issued a non-bailable warrant against the couple and a Red Corner Notice has already been issued by Interpol against Purvi.
Five accounts with a balance of Rs 278 Crores belonging to Nirav Modi, Purvi and their controlled companies, maintained in overseas banks in foreign jurisdictions have also been attached by the agency.
During the investigation, it came to light that a large amount of money was transferred to these accounts after the scam surfaced.
An immovable property, valued approximately Rs 56.97 crores and beneficially owned by Purvi in London, was also attached under the PMLA Act. The property was purchased on the name of Belvedere Holdings Group Limited, which is managed by Singapore's Trident Trust and was established by Monte Cristo Trust. Purvi is a settler and beneficiary in the said trust.
Five separate provisional attachment orders (PAO) were issued to attach the above properties and bank accounts. Letters of Rogatory have also been sent to the authorities of foreign jurisdictions to enforce the said PAOs.
The PNB scam pertains to the fraudulent use of Letter of Understanding (LoU) by diamantaire Nirav Modi and his uncle Mehul Choksi to dupe the PNB of nearly USD 2 billion, with the purported involvement of a few employees of the bank.
-ANI