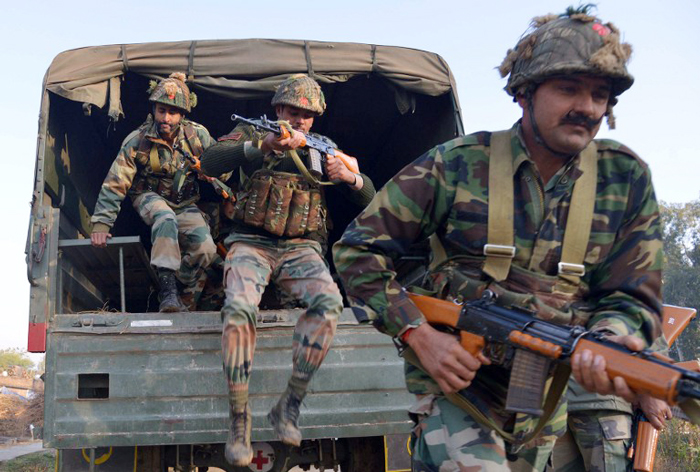 The National Investigation Agency (NIA) on 21 March released pictures of the four terrorists who were killed during the encounter with the Indian armed forces at the Pathankot airbase on 2 January.
However, the National Security Guards, in its report, had claimed that six terrorists were gunned down during the attack. Home Minister Rajnath Singh, in a statement in Lok Sabha, had also confirmed that six terrorists were involved - a fact also confirmed by the forensic report.
After releasing the pictures, the NIA has offered a reward of up to Rs 1 lakh for anyone who provides information. Te NIA said that one of the attackers was missing both his toes.
According to an Indian Express report, the thermal images of the IAF had caught activities of only four bodies while entering the airbase. Ony four bodies were found along with four AK-47 rifles.
The NIA report came a week before the visit of Pakistan's Special Investigation Team to probe the Pathankot attack.